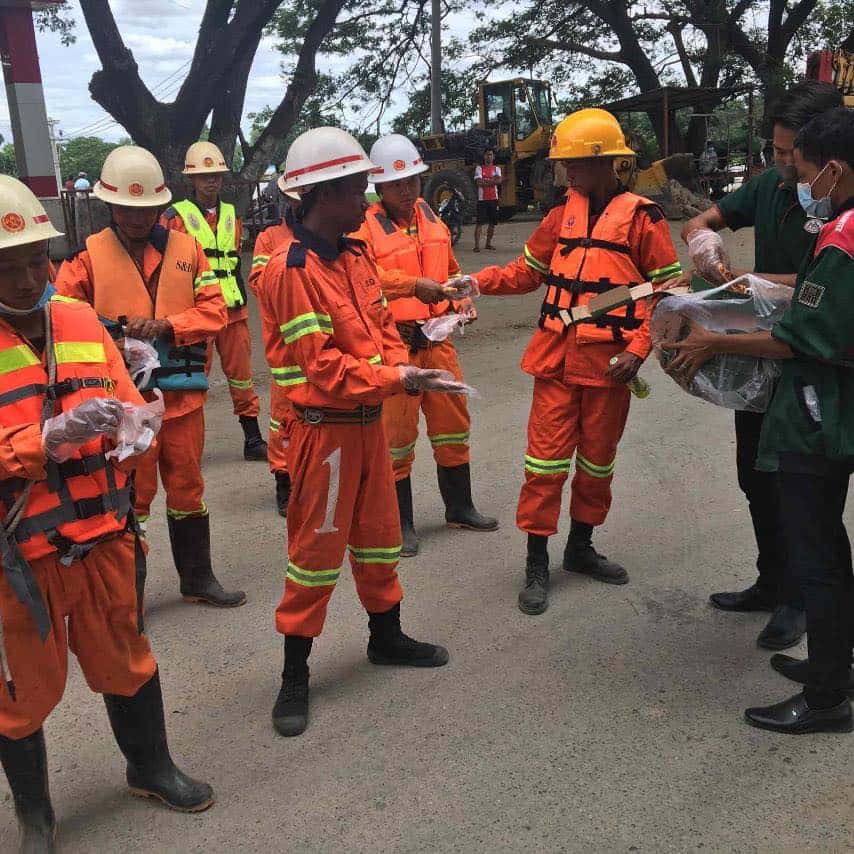 Mandalay, July 21st 2020 – During recent monsoon flooding, thousands of Amarapura Township residents had to be evacuated due to the fast rising waters of the Ayeyawady River.
Mandalay City Development Committee, Myanmar Fire Services Department, and community volunteers worked tirelessly in a race against time, to stem the rising water by filling the embankment with sand bags and rocks.
To support their heroic efforts, EFG Myanmar arranged for The Pizza Company staff to visit the stricken area and deliver fresh, hot pizza to the rescue workers and volunteers.