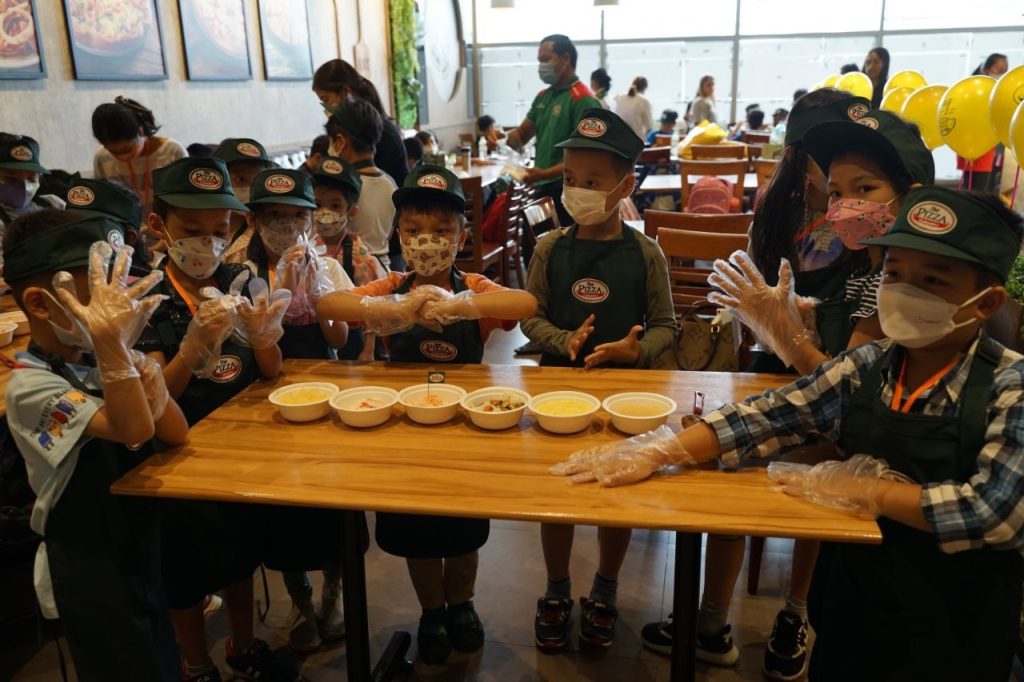 Phnom Penh, July 8th, 2022 – The Pizza Company of EFG Cambodia hosted an event at the Aeon Mall branch to celebrate the launch of Pizza Fan Club. This is a new initiative by The Pizza Company to invite the younger audience to visit the pizza parlors and experience behind the scenes of pizza making. The students get the opportunity to experience standard operating procedures, learn about food safety, process of making a pizza and also make one of their own with their choice of toppings and sauce. There is also a chance that a pizza created by the children may be selected to feature as a menu item.
We open this opportunity to all international school students, where they can select a day to spend and explore the world of The Pizza Company and take back with them full tummies, and possibly boasting rights to have their pizza featured on the menu!
This event was joined by 50 students from Paragon International School. At the close of the day the students enjoyed their pizza creations and received certificates to record their day spent.
The students really enjoyed their time, and we strongly believe this activity will help The Pizza Company Cambodia to increase brand awareness and strengthen collaboration with local international schools.