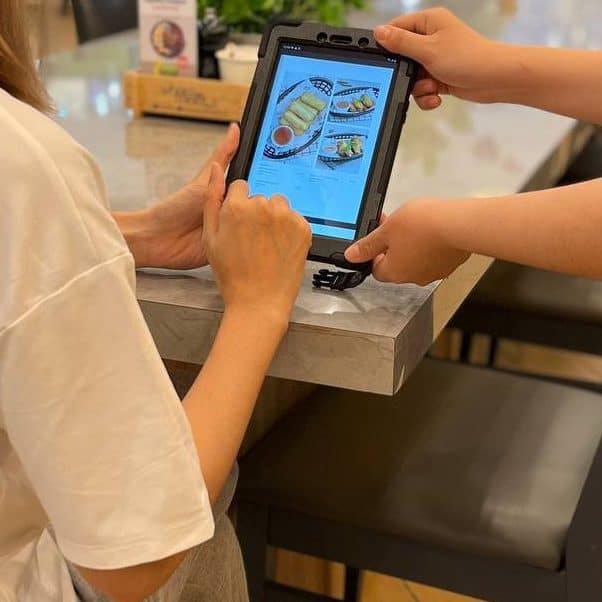 The Coffee Club Cambodia is has introduced e-menu tablets at its stores since June 2022.
The e-menu tablets will bring The Coffee Club forward with digital solutions that will help reduce the costs, complexity and time and resources required to update and execute paper-based menus, but it will also ultimately give a better experience to the customers.
The menu on touch screen can be amended online remotely with a few clicks and has the capacity to include product information in a simpler way as opposed to paper menus. More importantly, the e-menu tablet adaptation enables quicker turnaround from changing food menus, introducing limited time offers, quicker price adjustments to products, benefitting customers with a seamless and more user friendly dining experience.