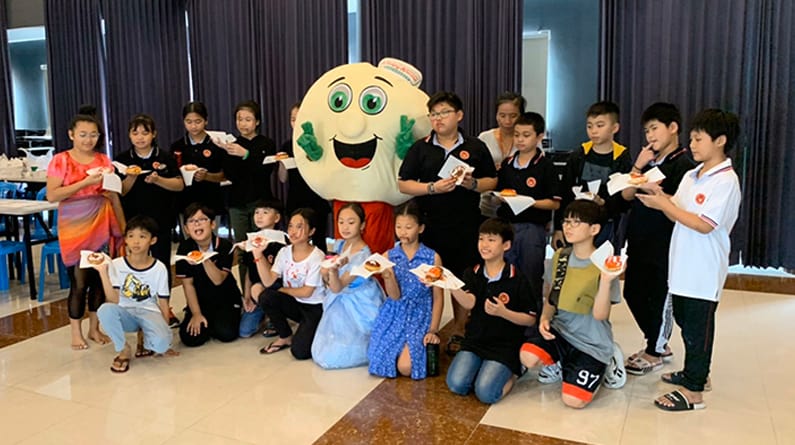 October 31st, 2019 Phnom Penh – The recent holidays have not slowed Krispy Kreme down one bit as the team kept busy with guest visits to the Krispy Kreme Factory in Boeung Keng Kang.
Students from Harrods International School took a field trip to watch Krispy Kreme's doughnut production process and even learned how to make their own. This event gave students the opportunity to learn about the food industry and provided real-world experience in a work setting.
In addition, over Halloween, Krispy Kreme has been supporting many events and parties around town by supplying doughnuts and decorations, staging eating contests and providing food catering service. Some notable customers include over 10,000 students at Western International School and thousands more between East-West International School, SCIA School, and SIS International School.
Krispy Kreme also provided its services to the staff at Raffle Hotel and to the many expats at the yearly family event Tuk Tuk Halloween.
"It's a joy to be involved in the community and delight our customers and fans with sweet treats. Krispy Kreme looks forward to hosting and attending more events over the festive season," said Vichika Bunna, Marketing Manager, Krispy Kreme, EFG Cambodia.
Since opening in Cambodia in 2015, Krispy Kreme has grown to 5 branches in just four years, with each store organizing special activities for customers throughout the year.