8th March 2023, Phnom Penh, Cambodia
Kamu Kamu, the famous Thai bubble tea brand, announces the opening of its first store in Cambodia at Aeon Mall Mean Chey on 7th March 2023. Kamu Kamu has always been popular in our neighboring countries for its unique blends of tea and uplifting flavors, inspired by the vibrant culture of and high-quality ingredients from Japan.
Bubble tea, also known as pearl milk tea or boba, has become a popular drink for Cambodians, known for its refreshing taste and fun-filled experience. Kamu Kamu offers a variety of chewable tea, including classic favorites like milk tea, Thai tea and matcha (green tea), as well as specialty drinks such as the Kamu Dino series, the Ichigo (strawberry) and the refreshing Passion Fruit green tea.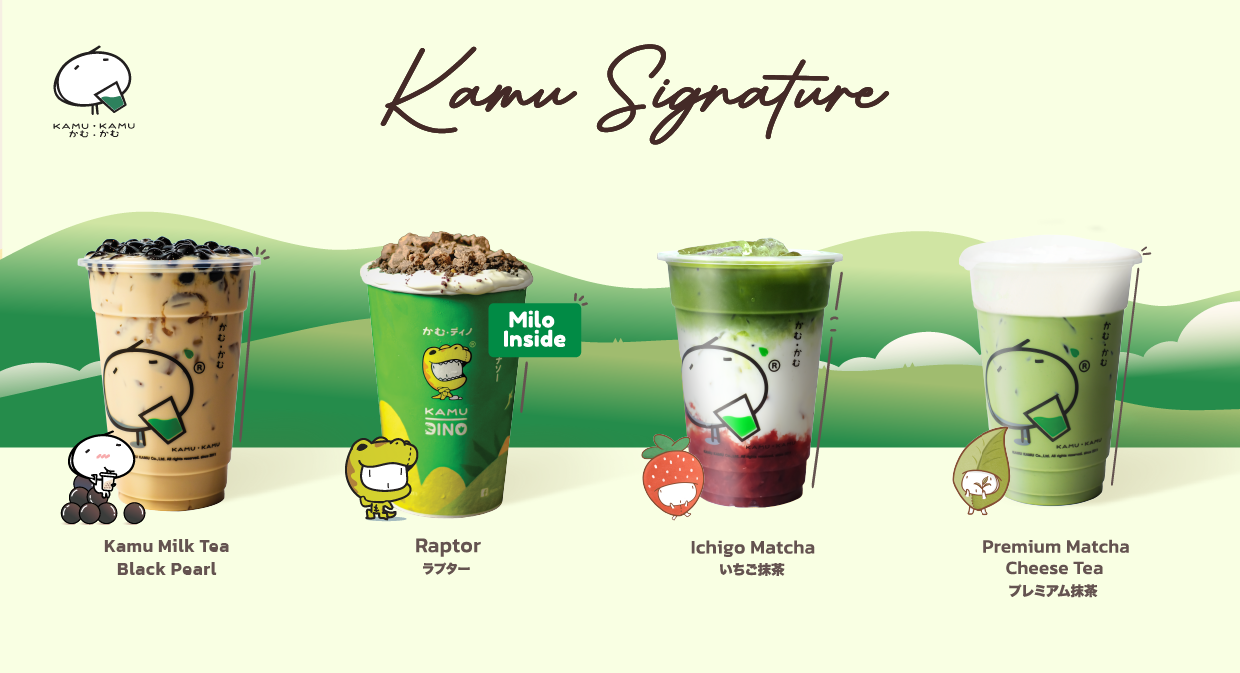 Kamu Kamu will be introduced by Kamu-san who represents Kamu Brand. Kamu-San, a bubble tea enthusiast, has always been fascinated by the rich culture, delicious food, and historic heritage sites of Cambodia. Upon his visit to the country, he was thoroughly impressed and captured by its beauty. He was so enamoured with Cambodia that he decided to stay and put down roots. Kamu-San is inspired by the friendliness, passion, and authenticity of Cambodian people. He then would like to share his everyday inspiration through uplifting drinks to help Cambodian people feel energized in their everyday life. With his passion for bubble tea, he felt that opening his bubble tea shop in the heart of the city would be the perfect way to contribute to the local community. He saw this as an opportunity to bring his positive energy, joy, and excitement to the city, while sharing his love for bubble tea with the locals.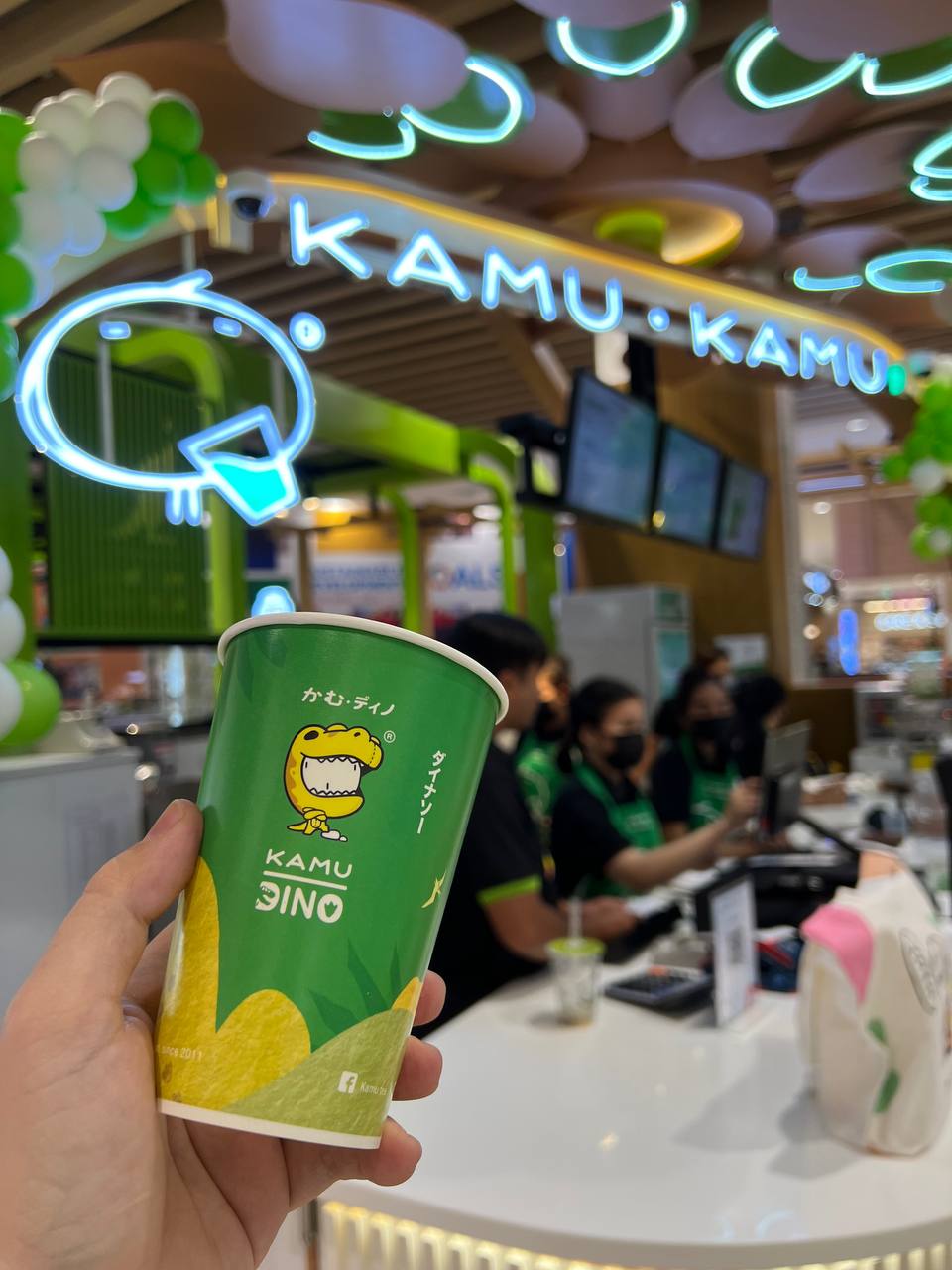 "We are thrilled to bring Kamu Kamu to Cambodia and share our love for bubble tea with the people of this amazing country," says Mr. Tinkrit Sintattasopon, Founder and CEO of Kamu Kamu. "We believe that everyone deserves to experience the joy and excitement of bubble tea, and we are dedicated to delivering the highest quality drinks and service to our customers."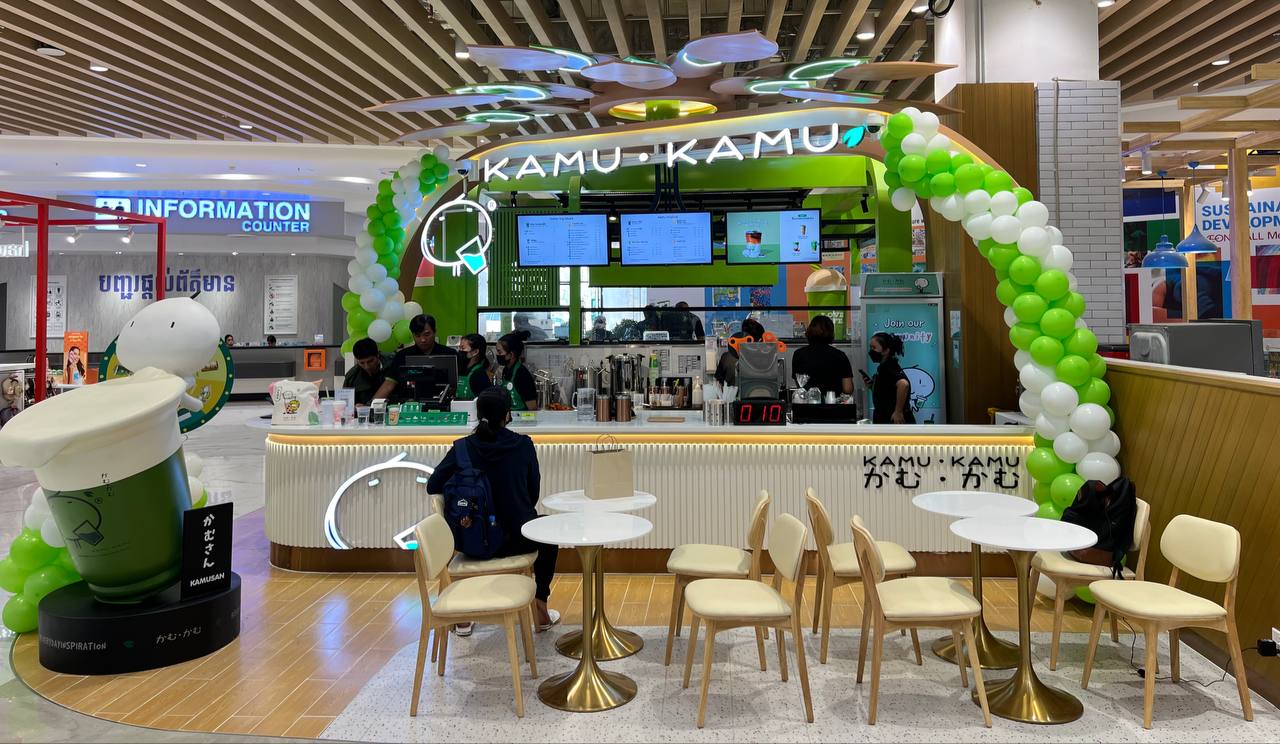 "From Kamu Kamu delicious blends of tea and flavors to our fun and playful brand mascot Kamu-san, we are excited to share our passion for chewable tea with our customers and create unforgettable memories together." Says Mr. Martin Darby, EFG Managing Director.
Kamu Kamu's commitment to quality and customer satisfaction, combined with the adorable Kamu-san and its unique and delicious chewable tea options, make it the perfect destination for bubble tea lovers in Cambodia. Come and join us for our store opening celebration at Aeon Mall Mean Chey on 11th March 2023. We will be giving out 100 free Kamu Milk Tea Black Pearl and welcoming Kamu-san to Cambodia.
Click and follow Kamu Kamu social media channels below: