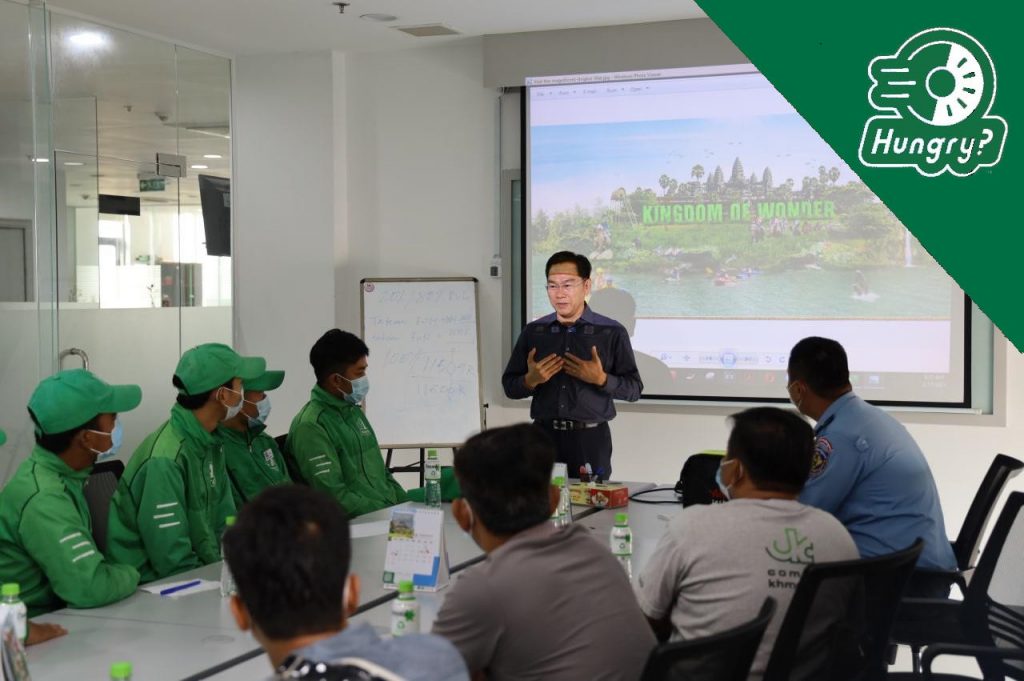 Phnom Penh, February 17th, 2021 – EFG Cambodia ran a driver training workshop for its delivery riders.
The training reinforces the rules of the road and is designed to promote safer driving. The Hungry App drivers were given essential road safety and defensive driving instruction by a traffic officer who ran the three hour course.
Hungry App riders need to have a thorough understanding of the rules of the road and the implications that their driving behavior has on other road users. Safety for all road users is the top priority.
Hungry App riders are brand ambassadors for EFG food brands and it is therefore imperative that they exhibit exemplary road manners while still making their door to door deliveries in an expedient manner.