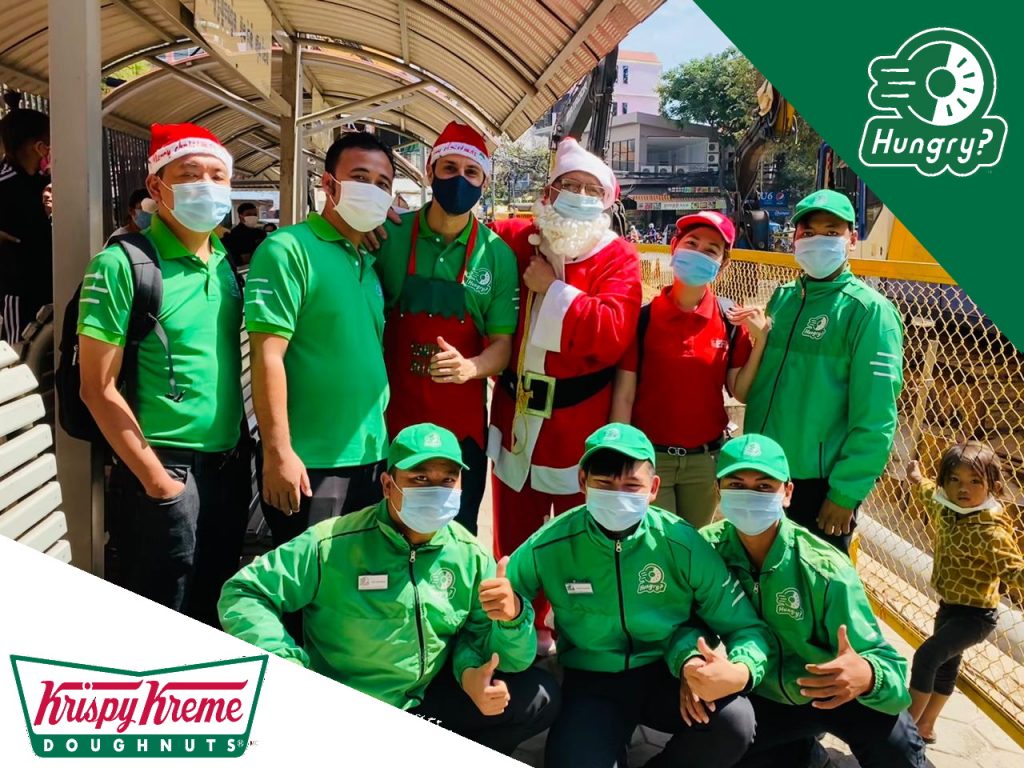 Phnom Penh, December 21st, 2020 – Ho Ho Ho! HungryApp organized a special early Christmas celebration all in tow with Santa Claus surprising the children and families at Kantha Bopha Free hospital in Phnom Penh. HungryApp drivers were the little helpers delivering delicious Christmas
themed Krispy Kreme donuts and presents to Santa Clausto distribute among the eager children and distributed the gifts and donuts to the families of patients.
We are pleased with the, Krispy Kreme and the HungryApp team and their generosity for delivering happiness, and for putting smiles on many faces during this social distancing Christmas season.