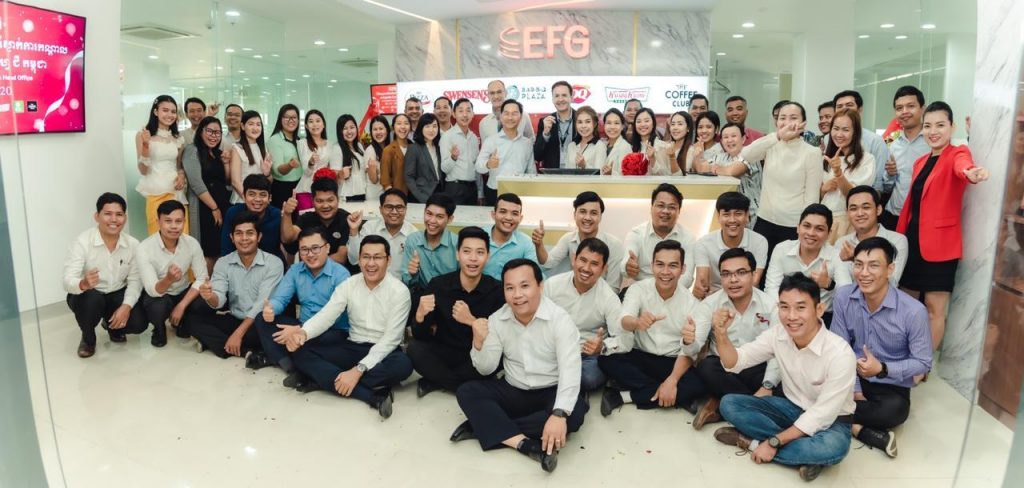 January 8th, 2020 Phnom Penh – EFG excitingly celebrated a New Office Inauguration Day held in City Tower Building, to welcome and present the new working space to employees, customers and suppliers.
The celebration was complete with a blessing ceremony, during which monks blessed the office grounds and wished prosperity for the company and its employees, along with a ribbon-cutting ceremony to officially open the new space.
Designed to promote collaboration, the new office features sleek interior design, glass fittings and an airy, open workspace. From here, EFG can continue serving Cambodia as its largest F&B company – especially given its recent acquisition of Cambodian market rights for The Coffee Club. On top of that, the modern office space makes EFG an attractive place to work for prospective employees.
The new office space demonstrates and contributes to EFG's continual growth in the country.