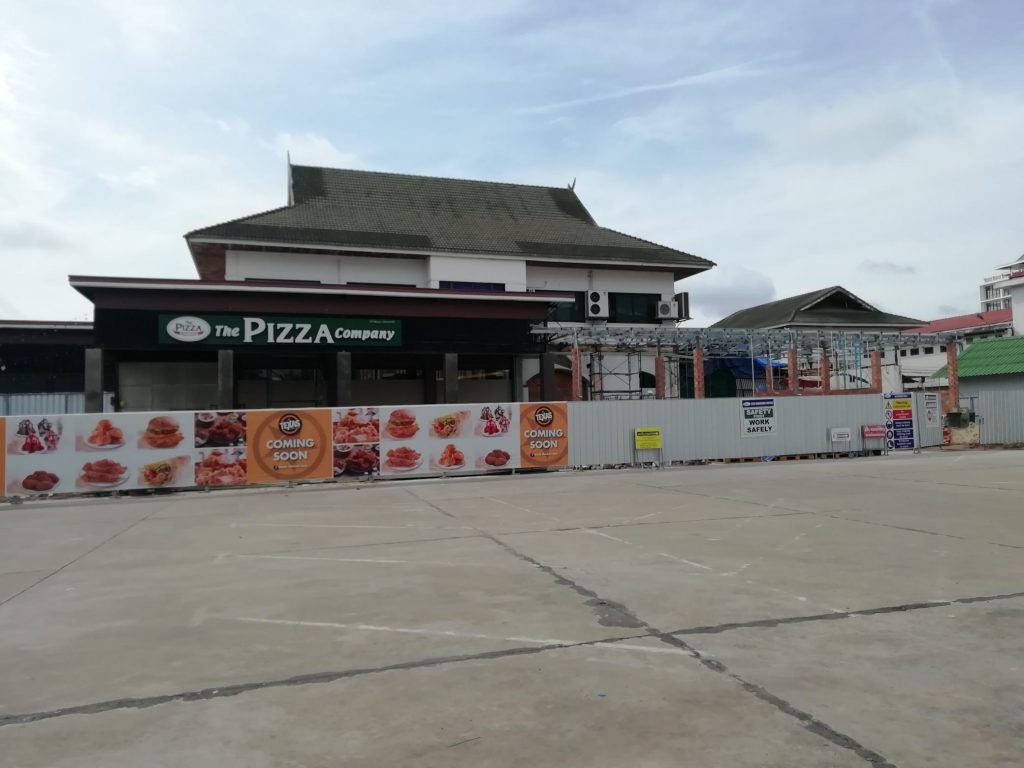 Vientiane, July 23rd 2020– Construction is well underway on the second Texas Chicken outlet at the Cultural Hall Precinct in the heart of Vientiane.
The new Texas Chicken will be siding up to The Pizza Company and Swensen's stores which are also under construction, creating a convenient one stop dining venue for all three brands.
The 170sqm store is perfectly optimized in terms of kitchen size, service and dine-in area and it faces a large 80 vehicle car park making it that much more accessible to motorists.
The three store concept will conveniently feed into EFG's new Hungry App which makes orders from multiple brands possible thereby also significantly reducing delivery time with all collections being made at one point.
Construction began in June and the opening is scheduled for September 2020.