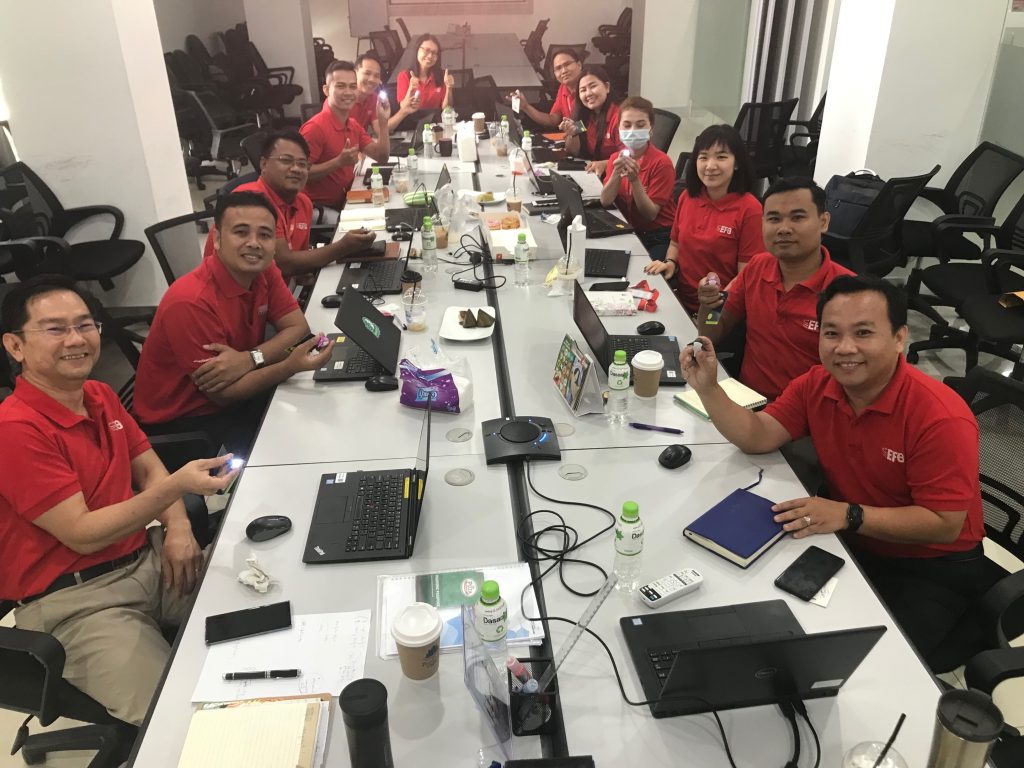 Despite continued lockdowns and travel bans, the EFG team is following through with meeting as a wider Food Group once a quarter to review EFG strategy. Starting last year, the workshop is a forum to share best practices, to boost team morale and cohesion.

Topics covered ranged from business and strategy updates to marketing and industry best practices, to Apsara updates, a back and front office system re-scoping project to strengthen reporting, streamline and automate processes to improve efficiencies. Also, discussed was employer branding and finally a follow up on coaching themed on EFG's cultural philosophy "Dolphin Program" where each market shared their progress and brainstormed the way forward. On day three, there was a special team lunch organized in each country for all the workshop participants to enjoy. This was also the occasion for the first-ever Hall of Fame programme to be introduced – certificates for outstanding performance were awarded to a number of team members, recognizing their exemplary commitment and contribution to the company.

The event was virtual on MS Teams and was joined by EFG and Palms Management and teams including marketing, finance, supply chain, operations, HR, projects and shared service. The workshop was spread across three days 21 – 23 September, having seven sessions in all and up to 1.5 hours long. Each session was attended by up to 45 staff members.