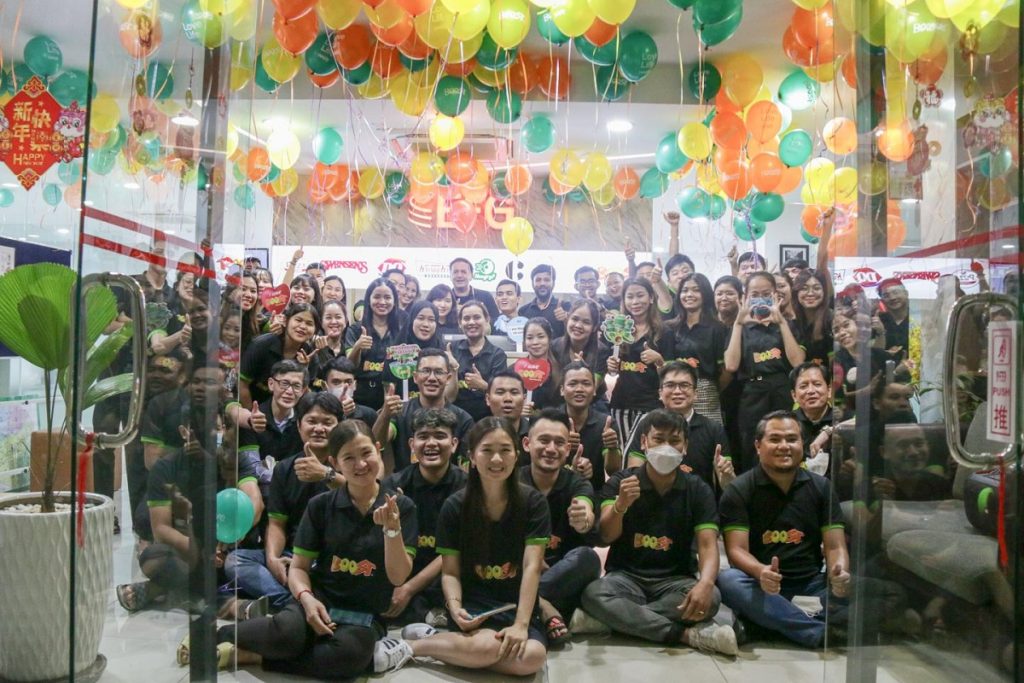 Phnom Penh, September 21st, 2022 – EFG (Express Food Group) held an internal launch event to announce the signing of agreement with the iconic Australia's iconic beverage brand – Boost Juice. The agreement will see 20 stores in Cambodia for the first five years and covers Laos and Myanmar in the future.
The internal launch event was held in all EFG offices and connecting all markets virtually from Cambodia, Myanmar, Laos, Thailand, and Singapore. The event was also joined by Boost Juice International team Mr. Callum Mackay and Mr. Anthony Juwono.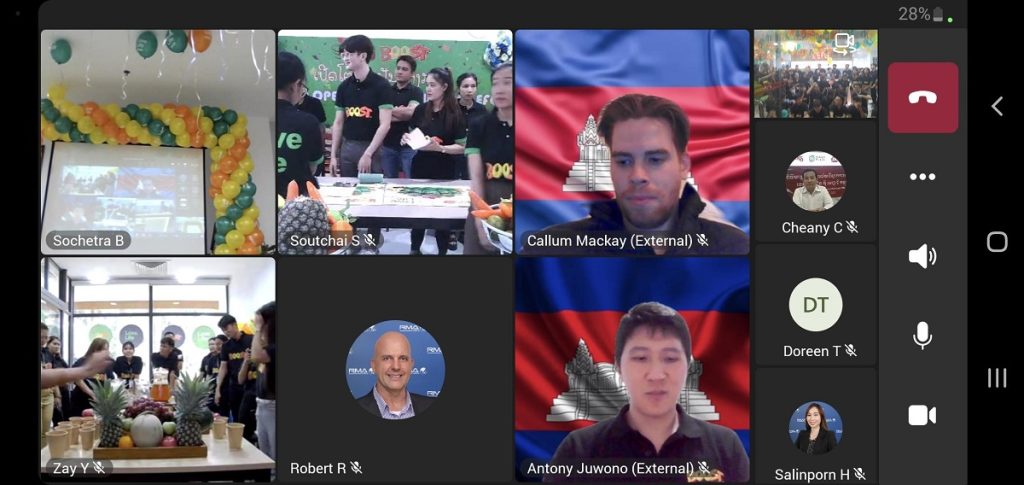 Mr. Martin Darby, Managing Director of EFG Holding and Vice President of EFG inaugurated the event sharing the strategic direction of EFG followed by an animated video revealing the brand – Boost Juice. The brand roadmap and recruitment requirement were also shared to all team members. There were several exciting games and activities prepared including Boost brand quizzes and puzzles to solve, followed by Boost juice tasting. The final agenda concluded with a stunning logo unveil at the office reception, participants also enjoyed fresh fruits and branded doughnuts.
One of EFG's missions is to understand our customer needs and bring them an exciting evolving portfolio of restaurant and kiosk brands and innovative new food and beverage products. We are aware that customers today are constantly seeking for new and more exciting offerings, with EFG's experiences in hospitality industry, we are confident that this partnership will be a perfect addition to our portfolio.