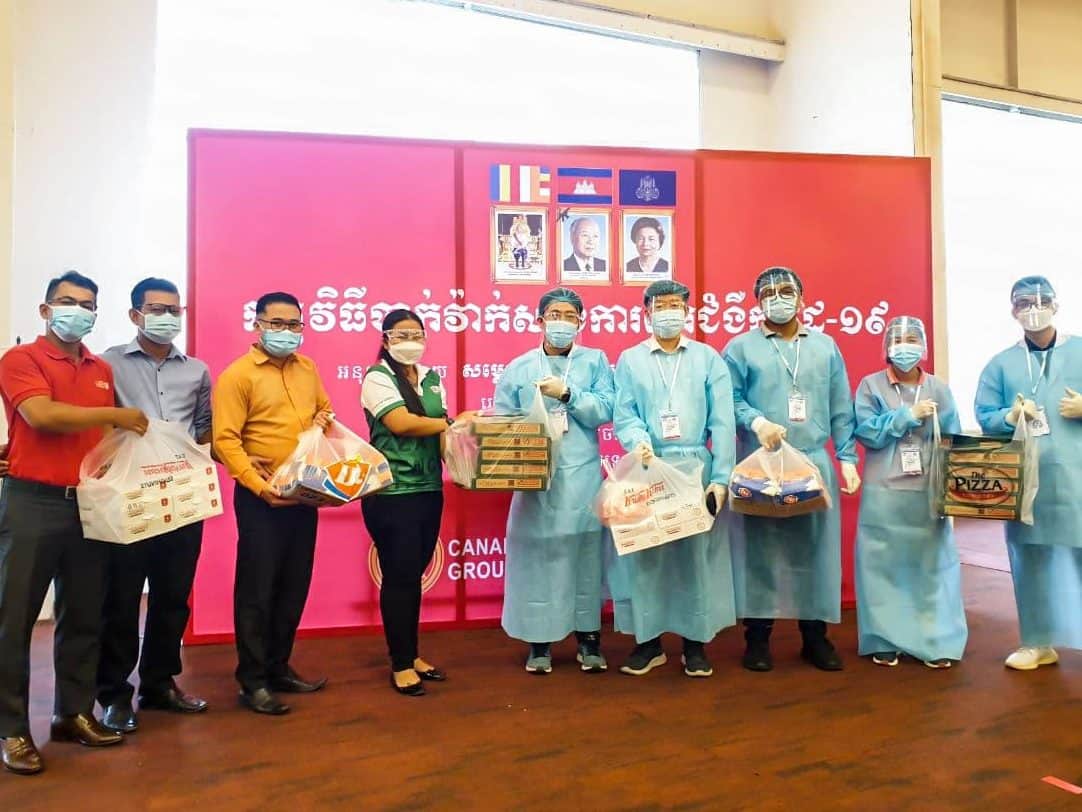 Phnom Penh, April 12th, 2021 – The Pizza Company, Krispy Kreme and Dairy Queen together held a donation activity to support the medical staff at Union Youth Federation of Cambodia (UYFC) delivering the COVID vaccines to patients in Koh Pich. 50 Dairy Queen hot dogs, 60 Krispy Kreme doughnuts and 50 The Pizza Company pizzas were donated to working medical staff in appreciation of their hard work and contributions to fighting the pandemic.
EFG handing over donations were:
The Pizza Company, represented by Ratana Pen, Senior Marketing Manager of EFG Cambodia
Dairy Queen, represented by Mao Chhaya, Marketing Executive of DQ Cambodia and Heng Bunheang, Area Coach of DQ Cambodia.
Krispy Kreme represented by Pasary Sman, Area Coach of Krispy Kreme Cambodia.