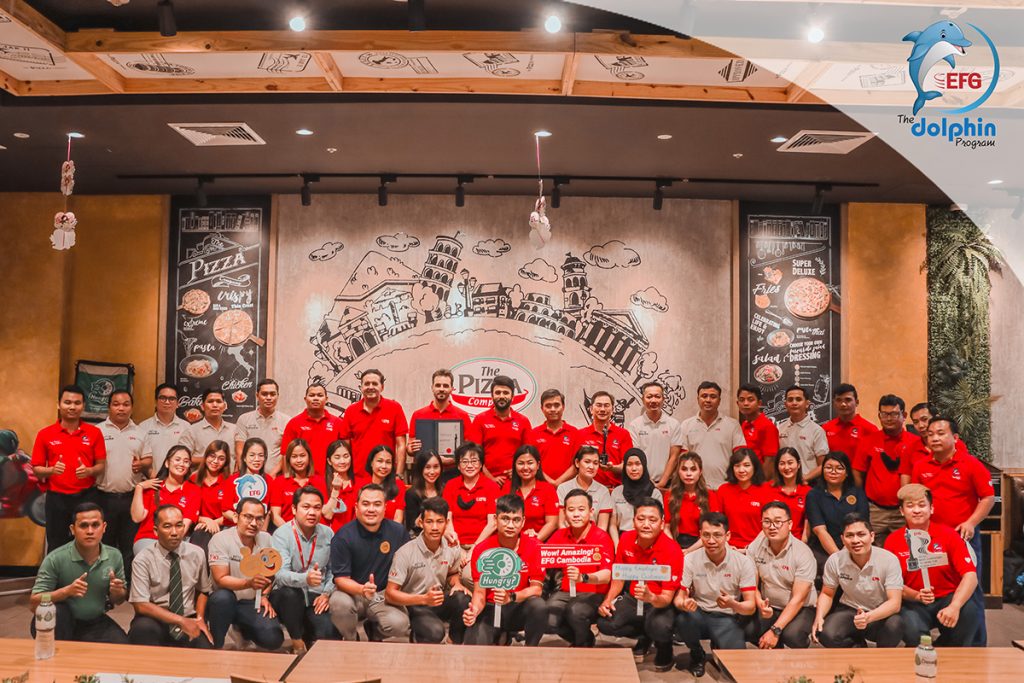 Phnom Penh, May 24th, 2022 – EFG Cambodia conducted a day workshop at The Pizza Company, AEON Mall, Phnom Penh. There were 50 staff members including senior management, head of brands, Head of departments, managers, area coaches, and marketing team, all had experienced awesome session sharing, leadership exercise and group problem solving tasks and an interactive discussion which was full of opening communication and sharing ideas with a few of insightful topics. Martin Darby – Managing Director of EFG provided an open remark on the objective of the workshop and the dolphin awards agenda.
Grant Honeyman – General Manager Human resources, Cambodia and Vietnam offered a great training session on "Empathy Skill for Leaders".
Rey Elardo Naputo – Group Quality Assurance Manager delivered an inspiring "EFG's Quality Journey".
Yi Chin – Marketing Manager hosted a training session on "Sale & Marketing Training".
Martin Darby- managing director of EFG added that "we will continue to have this learning platform frequently to ensure that we are all well-equipped practical knowledge and skill for day-to-day leading operations, sale, and teams".