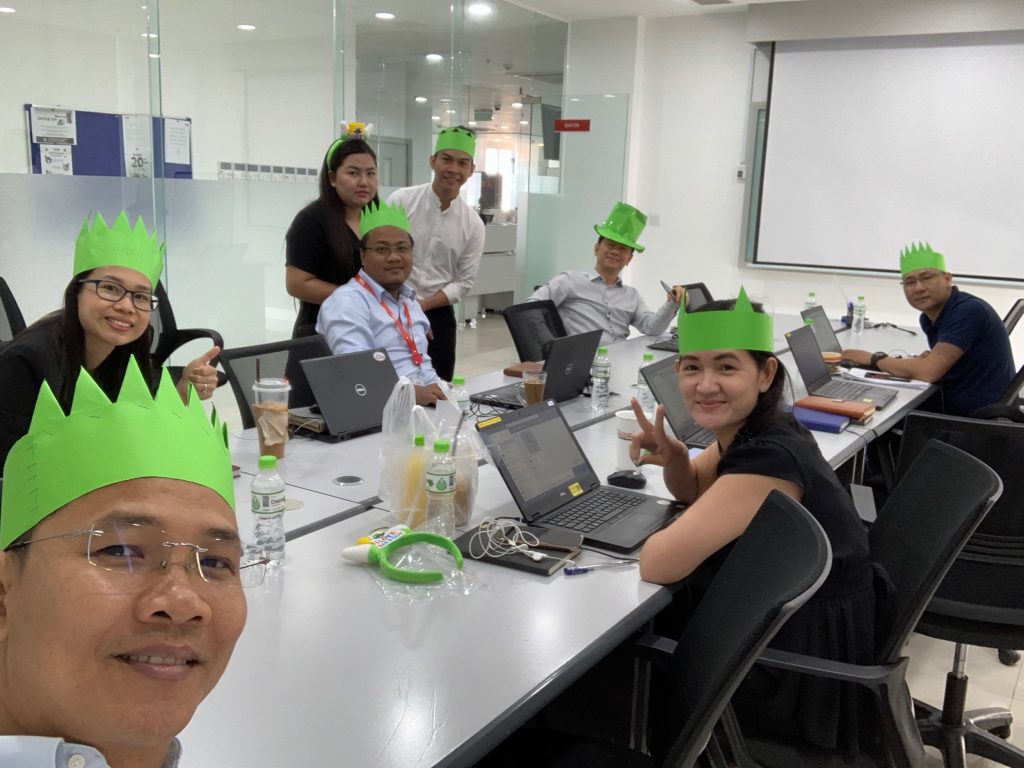 Phnom Penh, June 4th, 2020 – Observing the lockdowns and travel bans in multiple countries, EFG organized its group wide (Quarterly) strategy review on Teams. The two day online workshop had 8 sessions in all, each having 23-25 attendees per session. The workshop was attended by EFG, RMA and Palm's management team including marketing, finance, supply chain, operations, HR, projects, IT and shared service team.
During the workshop, team members shared their best practices and ethods on how to build team morale and improve cohesion. Business updates, brand evaluation review, coaching, inventory management and new project updates are all discussed in this workshop. It is also an opportunity for EFG to introduces its simple, proven and effective team cultural philosophy called FISH.
As a result, the workshop was a success and allowed EFG to continue to motivate, train and develop the team virtually.