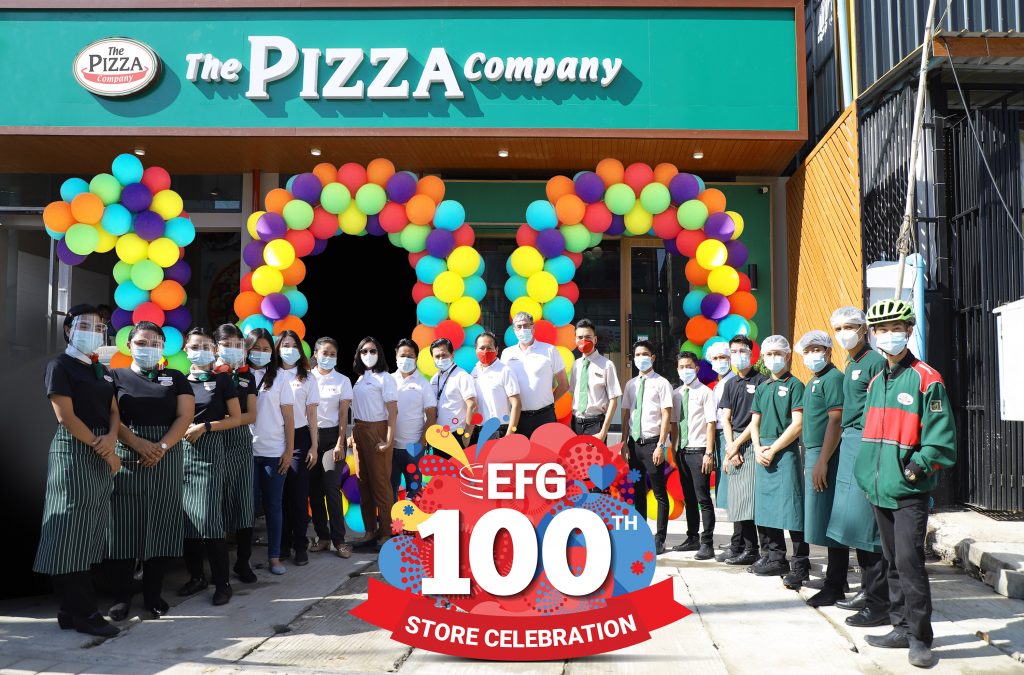 Phnom Penh, Cambodia, November 20th 2020 – Express Food Group (EFG), a member of RMA Group, is celebrating a historical milestone marking the opening of its 100th quick service restaurant in Southeast Asia. The 100th store, a branch of The Pizza Company, is located in Yangon, Myanmar No. 1186, Pin Lon Road, 35 Quarter, North Dagon Township.
The Pizza Company will host a series of event as part of the Grand Opening celebration. The soft opening will commence on November 20th 2020 followed by the official opening on December 1st 2020 attended by local Ward and Township officials, dignitaries and EFG and RMA Myanmar management. Finally, a special media launch attended by guests and social media influencers will round of the activities.
"We are delighted and honored to have achieved this one hundredth store milestone," said Martin Darby, EFG Managing Director. "We are excited to continue expanding in the Southeast Asia region – providing new employment opportunities to communities and bringing customers exciting evolving food & beverage offerings. We are grateful to our franchisor, Minor Food International, and our suppliers' continued support which enabled us to complete our 100th store opening on schedule."
The new store will be EFG's second The Pizza Company Delco with Seats – a new format focused on counter service, takeaway and delivery, with a 38 dine-in seating capacity.
Kevin Whitcraft, CEO RMA Group, states, "From opening a single The Pizza Company store in Cambodia two decades ago, our expansion across the Mekong region has been phenomenal. This mirrors the overall economic growth in the region and reflects the enduring partnership between EFG and Minor Group."
John Heinecke, Chief Sustainability Officer at Minor International, states, "As a leading food franchisor in Southeast Asia, we pride ourselves in bringing a variety of exciting food brands and novel dining experiences to millions of loyal customers. Our close working relationship with EFG makes this possible and we look forward to welcoming many more new customers to our family of brands".