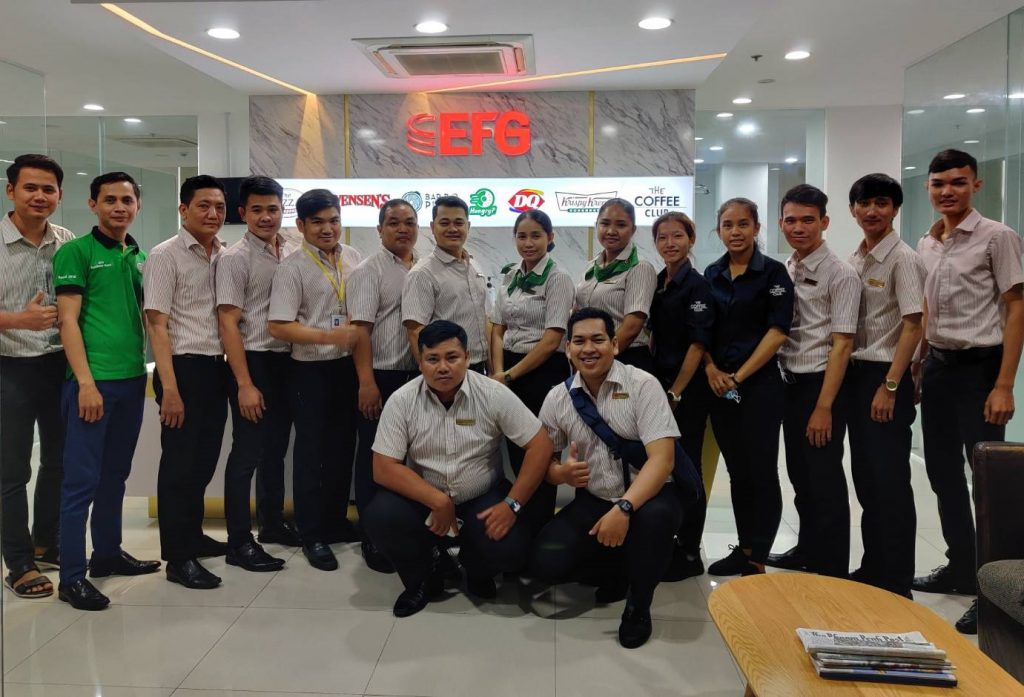 Phnom Penh, May 7th, 2020 – EFG's Krispy Kreme held a one-day restaurant safety, repair & maintenance training for staff and managers at the Krispy Kreme's Commissary Kitchen in Phnom Penh. This is the first time that Krispy Kreme has run training at this new facility.

Forty-four restaurant managers were instructed on the awareness and familiarization of safety systems, equipment and meeting points, ensuring safety in the restaurant and evacuation drills. Managers were also given refresher training on the handling of fire fighting equipment.

It is the responsibility of the restaurant manager to ensure that all staff, technicians and contractors on their premises also understand and comply with workplace safety regulations.

Trainer, Daro Luy, EFG's Repair & Maintenance Manager, will roll this training out The Pizza Company store managers across Cambodia during June.