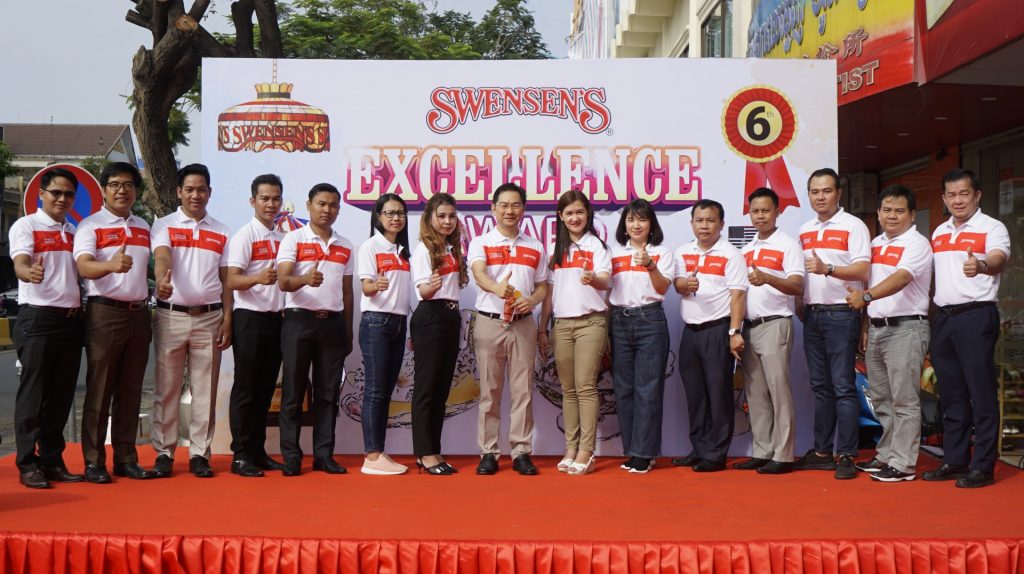 Phnom Penh, November 6th, 2020 – Swensen's held its 6th annual Excellence Award Competition. Teams comprised of staff from all of Swensen's seven outlets in Cambodia competed for the top prizes in various categories.

Tep Virak, General Manager of EFG stated, "The purpose of Swensen's Excellence Award is to build a culture of excellence among our employees and to ensure that we provide the best experience to our customers and leave them with happy memories of good times with family and friends. The Swensen's Excellence Award Competition strengthens the franchise's standard of operations and service to provide 100% customer satisfaction.
We aim to create Instagram worthy moments with picture perfect Ice 2020 Swensen's Excellence Award Competition Cream Sundaes and celebrating its passionate customers by offering magical moments". He also added.
It is an honour moment for Swensen's Olympia Mall team to have earned this year's title of Excellence Award Champion 2020. Swensen's Kampuchea Krom team won the Products Excellence Award, and Swensen's AEON Mall team received the Services Excellence Award.
Each team has dedicated commitment, great effort and hard work to practice and train. The competition is an experience for staff members to build up a stronger team, and we look forward to the 2021 Excellence Competition.