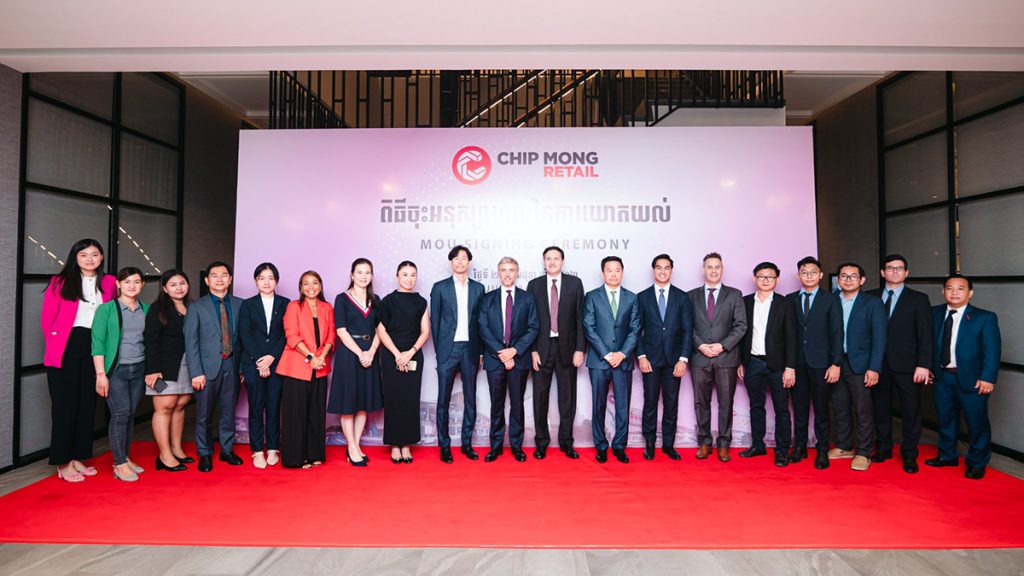 Chip Mong Retail and EFG (Express Food Group)Co., Ltd. announced today that they have signed an agreement to bring three much loved food brands – The Pizza Company, Dairy Queen, and Krispy Kreme, to Chip Mong premier malls in Sen Sok and Mean Chey.
This November 2022, The Pizza Company, Cambodia's number one pizza brand, will become a key anchor tenant with a unique branded food court format in both malls. The much loved pizza brand will be joined by the ever-popular Dairy Queen (DQ) and Krispy Kreme, the doughnut and coffee brand. The branded food court will be available for dine-in, takeaway, or delivery via EFG's dedicated delivery and pick-up App -Hungry? (get.hungryapp.asia).
Martin Darby, Managing Director of EFG Group (an RMA Group Company) spoke of his excitement of the prospect of the branded food courts in Chip Mong Malls. "We have worked with Chip Mong Retail across our businesses for a number of years. We are delighted to now take this partnership to the next level with the establishment of two exciting branded food courts within Chip Mong Malls anchored, by Cambodia's #1 pizza brand –The Pizza Company".
About EFG (Express Food Group)

About EFG (Express Food Group) Headquartered in Bangkok, Thailand, EFG Group employs over 1,300 people and has an operational presence in3 countries -Cambodia, Myanmar and Laos.EFG is the partner of choice for leading food & beverage brands in Southeast Asia including Minor Food International & Food Passion Group -and for North American brands –International Dairy Queen, Krispy Kreme and Texas (Church's)Chicken where EFG is the franchisee for Laos. In 2020/21 EFG launched her own brands Hungry? (get.hungryapp.asia) an ecommerce delivery business and Eat Together 一起吃a Chinese virtual brand serviced by a ghost kitchen. In April 2022 EFG launched a popular Khmer food virtual brand "Bay Phum". In 2021, EFG Cambodia was awarded Best Company to Work for in Asia by HR Asia.