Phnom Penh, June 17 – Kamu Tea, a leading bubble tea brand in Cambodia, proudly sponsored an event organized by AIESEC Cambodia on June 17th. The event took place at Prek Leap High School and was attended by a vibrant group of high school students, primarily in their final year.
As part of its sponsorship, Kamu Tea provided participants with an invigorating experience, offering refreshing Kamu Milk Tea with Black Pearl. The students indulged in the delicious beverage, savoring the rich flavors and the delightful chewiness of the black pearls.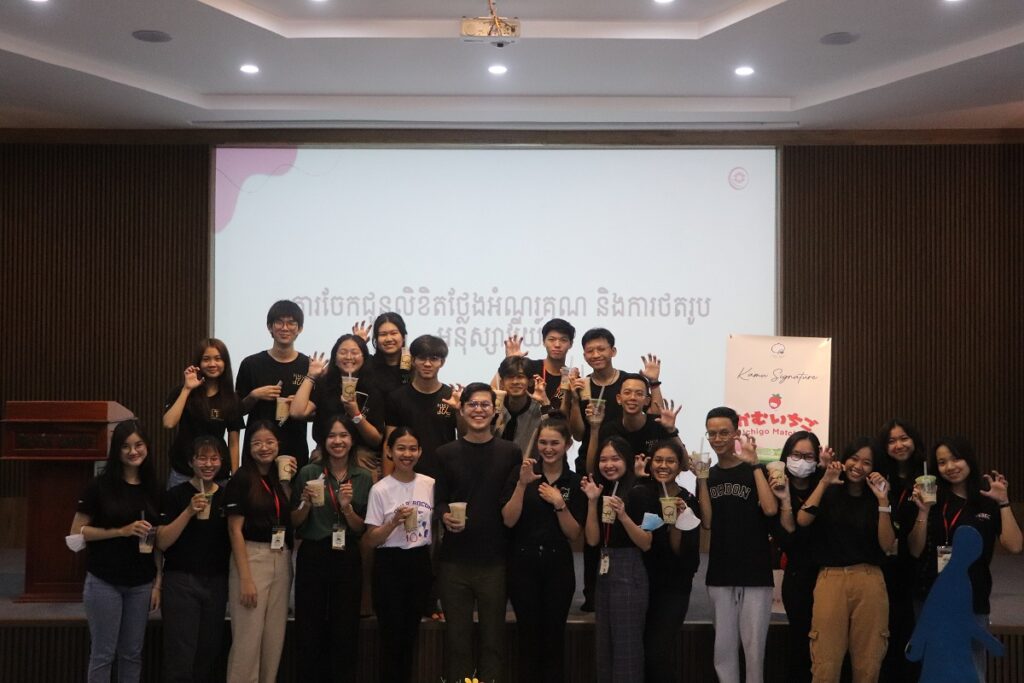 In addition to the delightful refreshments, Kamu Tea generously offered a special treat to all event participants. Each student received an exclusive 25% off coupon, which can be redeemed at any Kamu Tea outlet across Cambodia. This promotion allows the students to continue enjoying their favorite Kamu Tea flavors throughout the country.
The partnership between Kamu Tea and AIESEC Cambodia signifies the shared commitment to nurturing the potential of Cambodian youth. By participating in events like this, Kamu Tea aims to support and engage with the younger generation, providing them with delightful experiences and opportunities in addition to a refreshing and exciting break.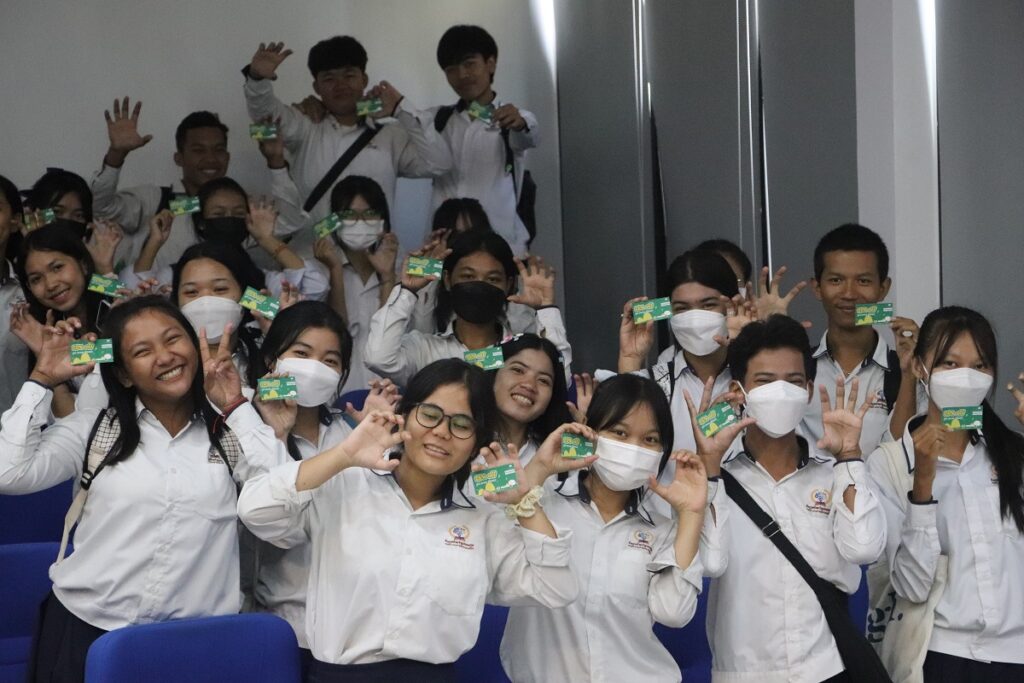 "We are thrilled to have sponsored the AIESEC Cambodia event at Prek Leap High School," said Angelique Tan, General Manager at Kamu Tea. "Our mission at Kamu Tea goes beyond offering exceptional beverages. We believe in empowering and inspiring young individuals, and this event allowed us to connect with talented students and provide them with a refreshing taste of Kamu Tea."
The event organized by AIESEC Cambodia proved to be a great success, bringing together enthusiastic students and fostering an atmosphere of fun and learning. Kamu Tea is grateful for the opportunity to contribute to the event's success and looks forward to future collaborations that empower and energize the Cambodian youth.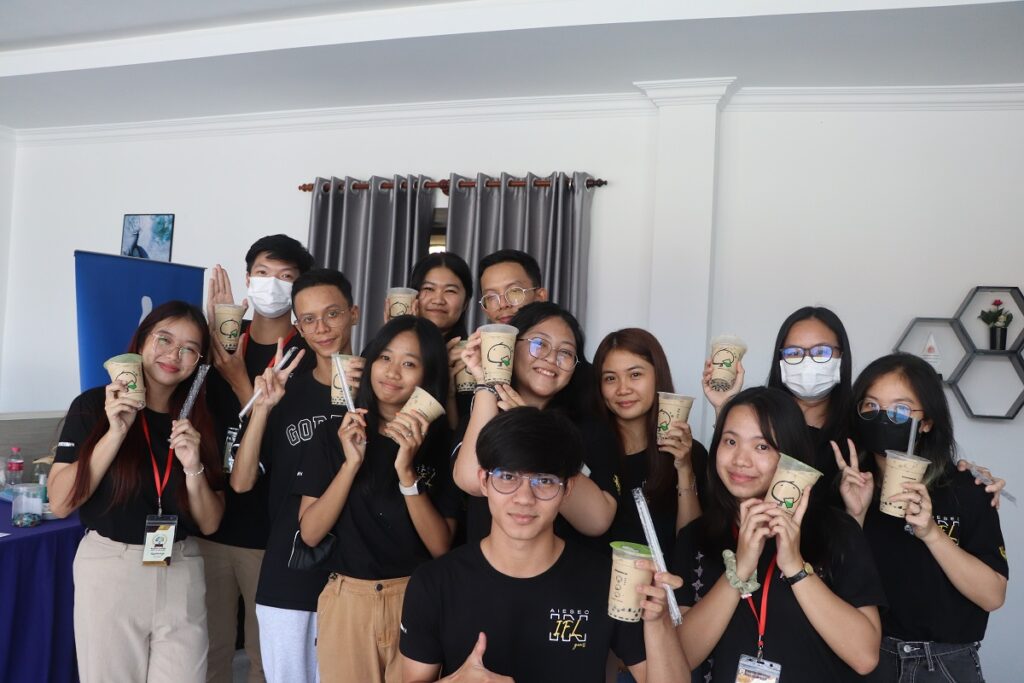 "Kamu Tea's sponsorship at our event was truly appreciated by all the participants. The refreshing Kamu Milk Tea with Black Pearl provided a delightful experience for the students, and the 25% off coupon added an extra touch of excitement. We are grateful for Kamu Tea's support in creating a memorable event and for their commitment to empowering Cambodian youth through such partnerships." Mr. Seng Vathana Vitou – Local Committee Vice President of Business Development, AIESEC Cambodia.