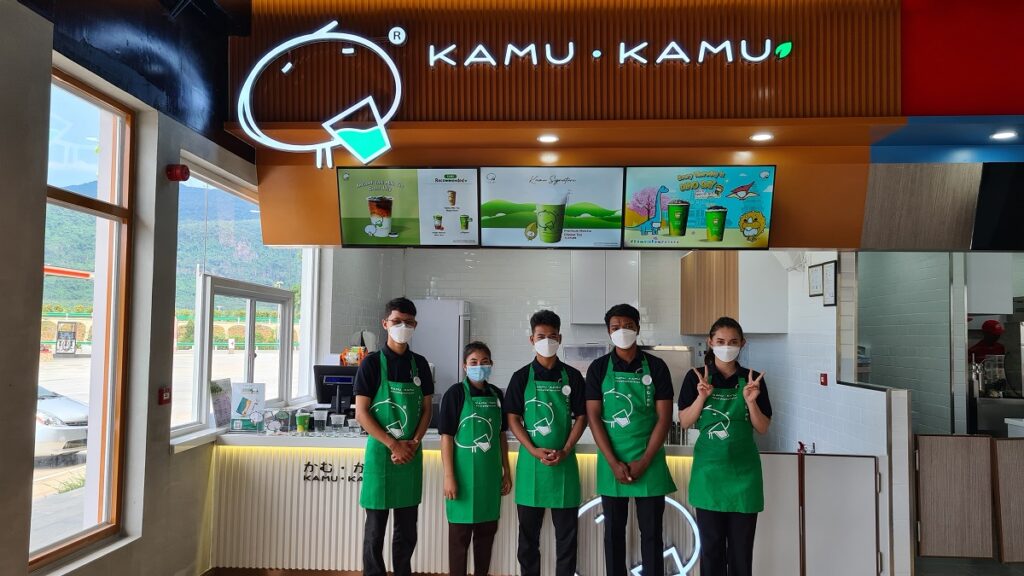 Phnom Penh, July 10th, 2023 – Kamu Kamu was delightful to announced the opening of its newest store at expressway in which located at 109A Total Engine expressway from Phnom Penh to Preah Sihanouk, the opening hours are from 07:30 am to 10 pm daily. 
It signatures menu included, Milk tea black pearl, Raptor, Ichigo Matcha and Premium matcha cheese tea. In addition to the tasty drink, Kamu also offers a variety of toppings, such as fruits, pearls, aloe vera, fossil and crumble.
The Kamu Kamu store at Expressway is a great place to stop by and grab some milk tea along the way to Preah Sihanouk Province. Don't forget to drop by at 109A Total Engine Expressway and grab Kamu Tea for your trip.
Click and follow Kamu Kamu social media channels below: