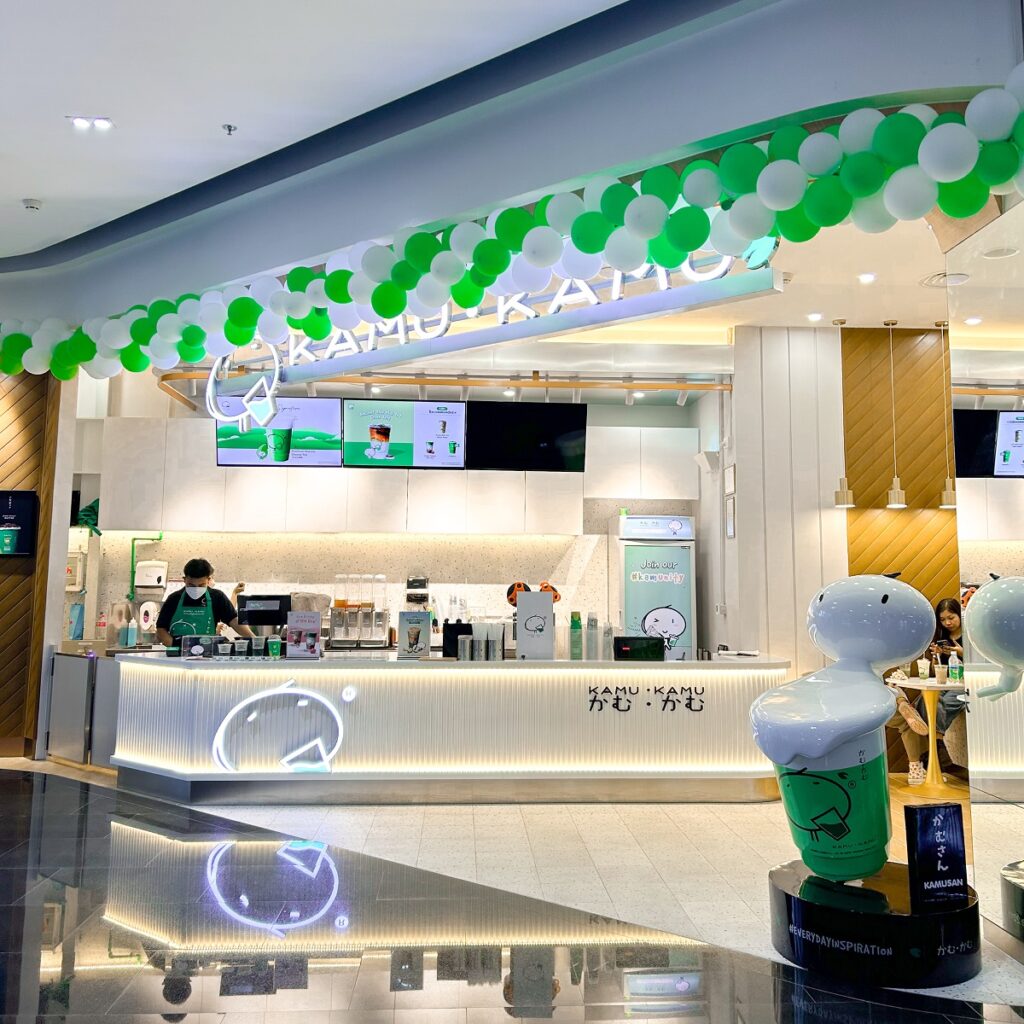 Phnom Penh, June 29th, 2023 – Kamu Kamu has proudly announced the opening of its newest store at the ground floor of Lucky Pavilion Mall which located at Preah Sihanouk Boulevard, the opening hours are from 07:30 am to 10 pm daily.
Kamu Tea was originally established in 2021 by Thai founder with Japanese Brand personality and perception. It signatures menu included, Milk tea black pearl, Raptor, Ichigo Matcha and Premium matcha cheese tea. In addition to the tasty drink, Kamu also offers a variety of toppings, such as fruits, pearls, aloe vera, fossil and crumble. 
The Kamu Kamu store at Lucky Pavilion is a great addition to the mall for dining options.
Currently, the store has a special promotion for Chizzu Brulee with a special offer of 2.50$ valid until 15 July.
Don't forget to come to our tuk tuk booth at lucky to receive more exclusive promotions.
So come on down to Kamu Kamu at Lucky Pavilion Mall!
Click and follow Kamu Kamu social media channels below: