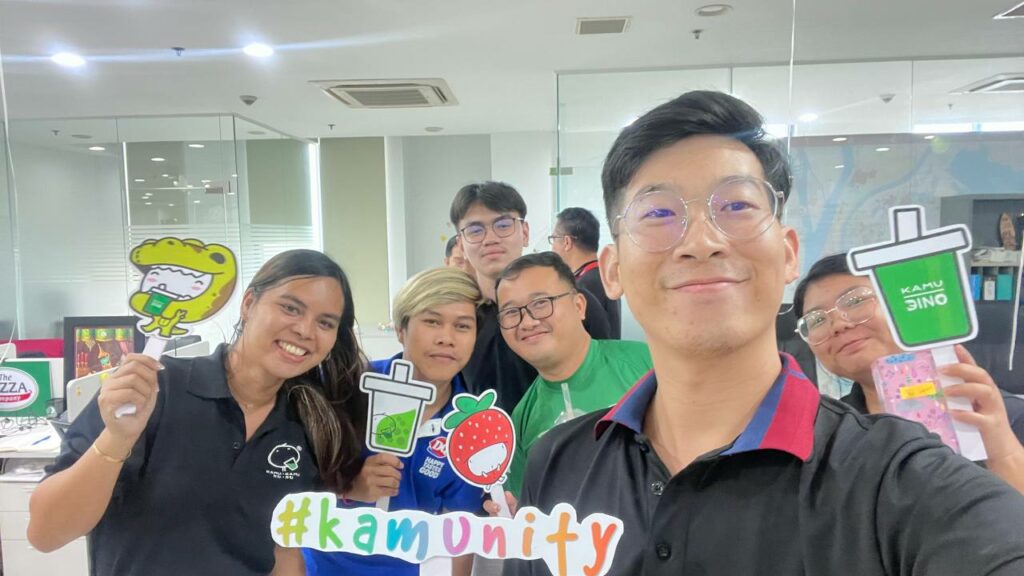 Phnom Penh, August 25th, 2023 – EFG threw a birthday bash for all its employees, with a special focus on those born in August. During this special event, the Kamu team treated everyone to one of their beloved classics – the Dino drink. To add to the fun, employees were encouraged to participate in an online social competition. The challenge was to snap a photo with either the Kamu mascot or a Kamu prop and share it on Facebook, accompanied by the two hashtags #BubbleTea and #KamuDay.
The top three winners were:
1st runner up: Mrs. Sarun SreyToch, Cost Accounting Supervisor with 157 likes on Facebook
2nd runner up: Ms. Pich Sokha, Marketing Executive of Boost with 144 likes on Facebook
3rd runner up: Ms. Tek Hangnisa, Senior Recruitment and Branding Officer with 140 likes on Facebook
Each of the champions received a generous prize package, including a year's supply of milk tea vouchers and an adorable Kamu Kamy tote bag.
Click and follow Kamu Kamu social media channels below: