HungryApp™ officially launches in Phnom Penh, now available on App Store and Google Play.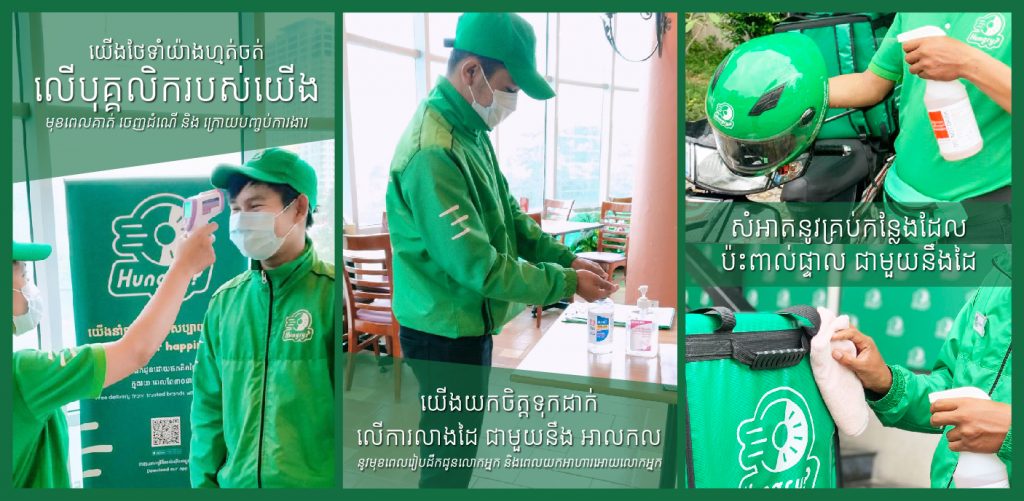 Phnom Penh – Wednesday December 16th 2020 – Express Food Group (EFG), a member of RMA Group, celebrates the official launch of its exciting mobile food and beverage delivery application, the HungryApp™ at EFG's newest The Pizza Company store in Boeung Keng Kang I. It is EFG's latest proprietary app and brings exclusive features launched for the first time.
HungryApp™ hosted a ribbon cutting ceremony with EFG and RMA Cambodia Management as part of the official launch celebration. Broadcasted live via MS Teams, the event was joined "virtually" by more than 200 guests, including colleagues, partners and franchisors from the region (Laos, Thailand and Myanmar).
"HungryApp™'s vision is to deliver happiness to its fans with three key elements – fast delivery, flexibility to order from multiple restaurants in a single order and always free delivery." said Nicolas Martin, General Manager, HungryApp™.
The partnering restaurants for the launch include The Pizza Company, The Coffee Club, Swensen's, Dairy Queen, Krispy Kreme, Bar. B. Q Plaza, Coca-Cola and Singha beers. The HungryApp™ application is available in three languages – English, Khmer and Chinese, with the option of multiple payment platforms.
This revolutionary new food and beverage delivery application allows customers to mix and match items from multiple trusted international brands in a single order, all delivered fresh and fast to customers' doorsteps.
Created by a dedicated team conducting internal app, systems and operational testing, the business is now live to a 45-minute delivery radius of Olympia Mall Phnom Penh, servicing Daun Penh district. The HungryApp™ team is now expanding its delivery zones with the target of servicing all of Phnom Penh City by January 2021, and all Provinces by mid-year 2021. 2021 will also be the start of an exciting loyalty rewards program for HungryApp's fans, new types of cuisines and the launch of the app in Myanmar and Laos.
The delivery service will be carried out by HungryApp™ drivers upholding top-notch standards – the drivers are reliable, presentable and are well trained for cleanliness, punctuality and customer service. Contactless delivery and payment methods have been introduced to provide greater convenience to HungryApp™'s customers and to meet the ever-increasing hygiene expectations. 100% of the current deliveries are contactless. Standards will be measured and monitored via customer feedback tracking tool.
"The HungryApp™ will offer customers the flexibility to integrate a seamless ordering experience from different restaurants into one order," said Martin Darby, Managing Director, EFG. "The HungryApp™ illustrates EFG's continuous commitment to innovation, providing exciting and evolving offerings to our customers."
For more information on HungryApp™, please visit its Facebook page to download the app: facebook.com/hungryappasia, or visit efg.rmagroup.net. Available now on App Store and Google Play Store.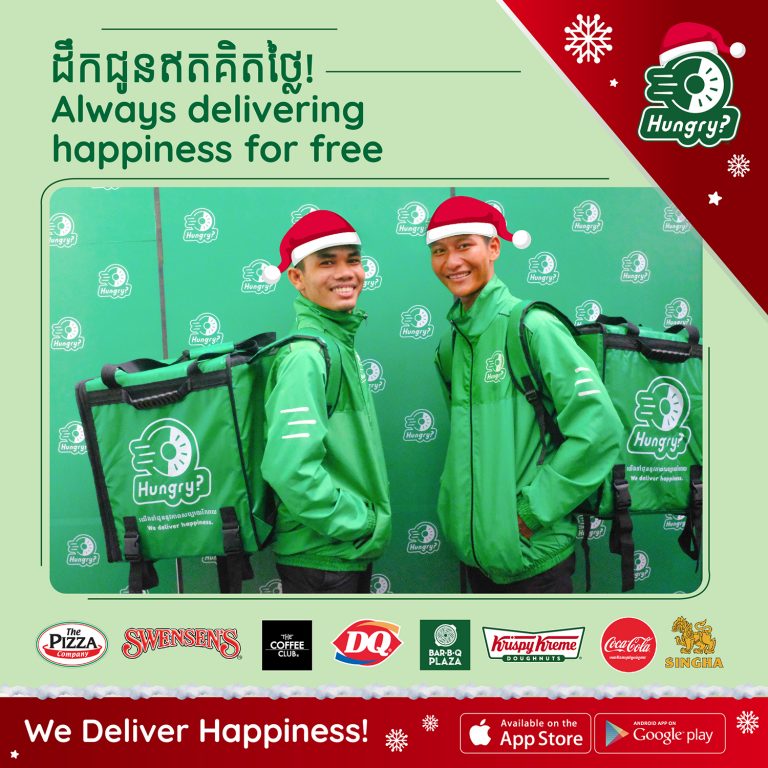 About EFG
Headquartered in Phnom Penh, Cambodia, EFG Holdings employs over 1,500 people and has an operational presence in 3 countries – Cambodia, Myanmar and Laos. EFG is the partner of choice for leading food & beverage brands in Southeast Asia – like Minor Foods & Food Passion Group – and for North American brands – like Dairy Queen International, Krispy Kreme and Texas (Church's) Chicken.
Contact: angelique.tan@rmagroup.net