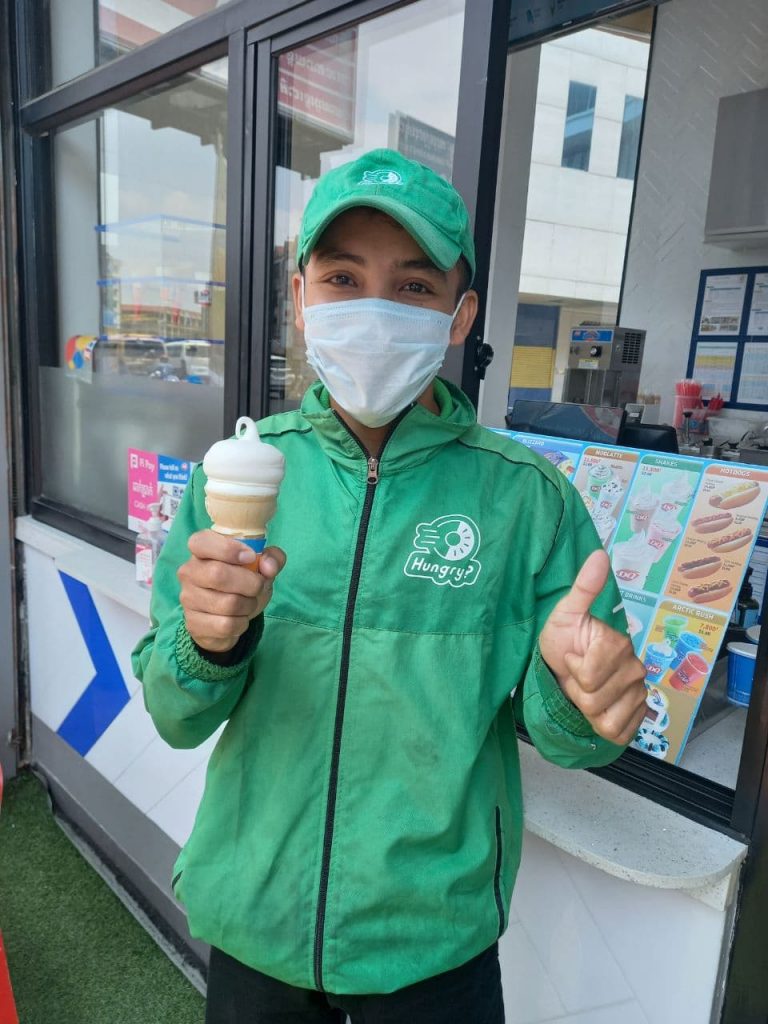 Phnom Penh, March 31st, 2021 – While the recent COVID-9 surge in Phnom Phnom increased heightened social
distancing measures and restrictions of movement, there has simultaneously been a spike in food delivery orders as
people stay indoors.
Delivery drivers experienced an increased workload, on top of the trying conditions and with the onset of the summer
heat. In recognition of their efforts, Dairy Queen initiated a five day free ice cream giveaway for delivery drivers from
March 27th – 31st.
As a further gesture of goodwill, the offer was not limited to EFG's Hungry App drivers but extended to drivers from all
delivery companies including firm competitors Food Panda and Nham24.