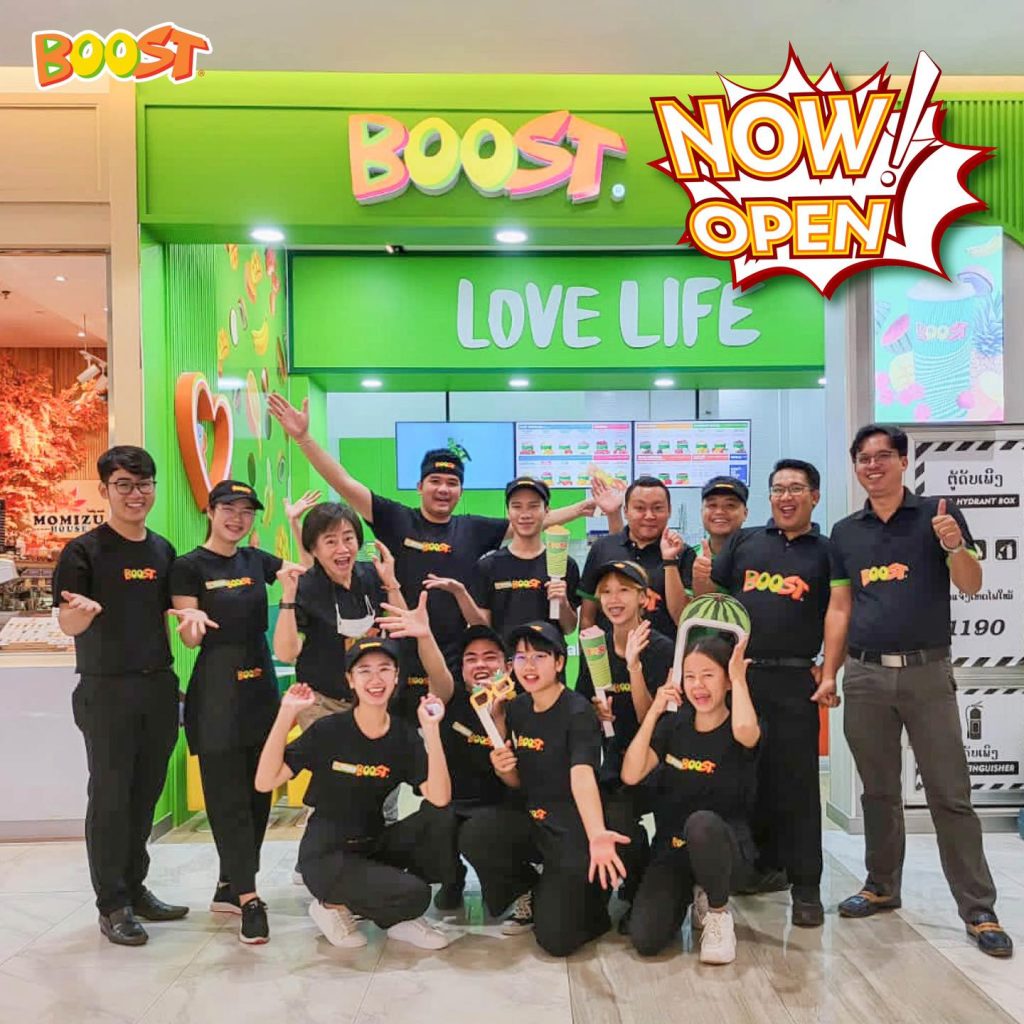 Vientiane, September 4th, 2023 – EFG is proud to announce the opening of its first Boost Juice store in Laos at Parkson Mall. Boost Juice, the iconic smoothie and juice brand from Australia, uses real fruit and vegetables to make fresh smoothies and juices that are free from preservatives, artificial colors and flavorings.
The Boost Juice brand was founded in Adelaide, Australia in 2000 by Janine Allis when she saw a gap in the Australian market for a healthy fast-food alternative. The brand has since expanded globally, and is now known for its energy, passion and 'love life' philosophy.
EFG recognizes the importance of providing Laotians with access to quality food and beverage options, and bringing Boost Juice to the market is a step towards fulfilling that commitment.
To celebrate the opening of the first store in Laos, Boost Juice is offering 50% discount smoothies to the first 200 customers who visit the store. Customers can choose from 2 favorites such as All Berry Bang and Mango Magic and experience the fresh taste of real fruit and vegetables blended to perfection.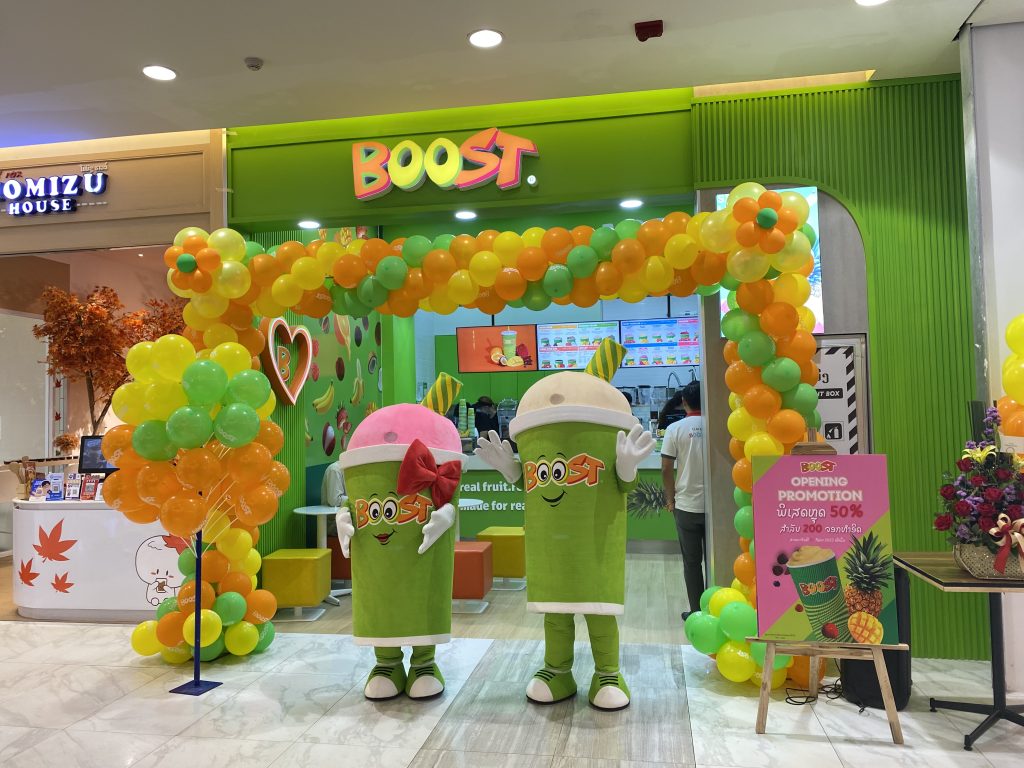 The opening of the first Boost Juice store in Laos marks a significant milestone for the brand as it continues to expand globally, bringing its healthy and delicious smoothies and juices to more people around the world.
Boost Juice is committed to providing customers with great-tasting drinks that leave them feeling better, energized and ready to take on the day.
Visit our social media channels for more: