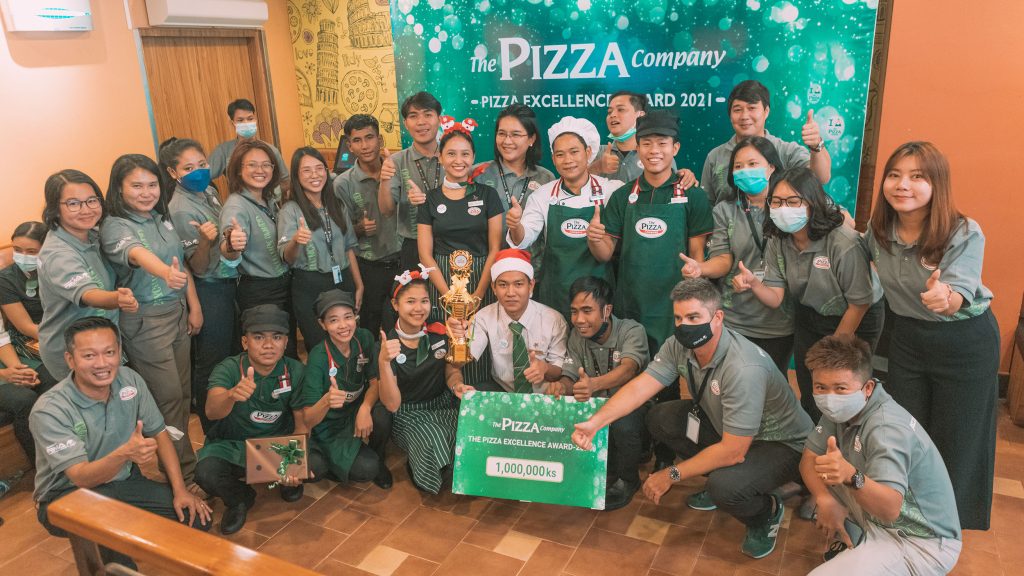 Yangon, December 7th, 2021 – EFG Myanmar celebrated Pizza Excellence Day for the year 2021. Seven stores from Yangon and two from Mandalay participated at The Pizza Company-Junction Square.
It was a team competition with each team having seven members each. Teams were assessed on the quality of services delivered to customers including communication, cleanliness, quickness and correctness of order taking (dine-in & take away), customer service, grooming, appetizer making,
pizza and pasta making. Total of 20 judges from EFG Management, HQ and social media influencers were on the judging panel.
The Pizza Company -Myanmar Plaza won the competition and the prestigious title of Pizza Excellence Award.
Here are the recipients of the other awards:
Best of Appetizer – The Pizza Company-Mandalay Centre
Best of Cashier – The Pizza Company-Mingalar Mandalay
Best of CSR – The Pizza Company-Myanmar Plaza
Best of Dough Master – The Pizza Company-Myanmar Plaza
Best of Pasta Chef – The Pizza Company-Dagon Centre
Best of Pizza Make – The Pizza Company-Mingalar Mandalay
Best of Shift Manager – The Pizza Company-Myanmar Plaza