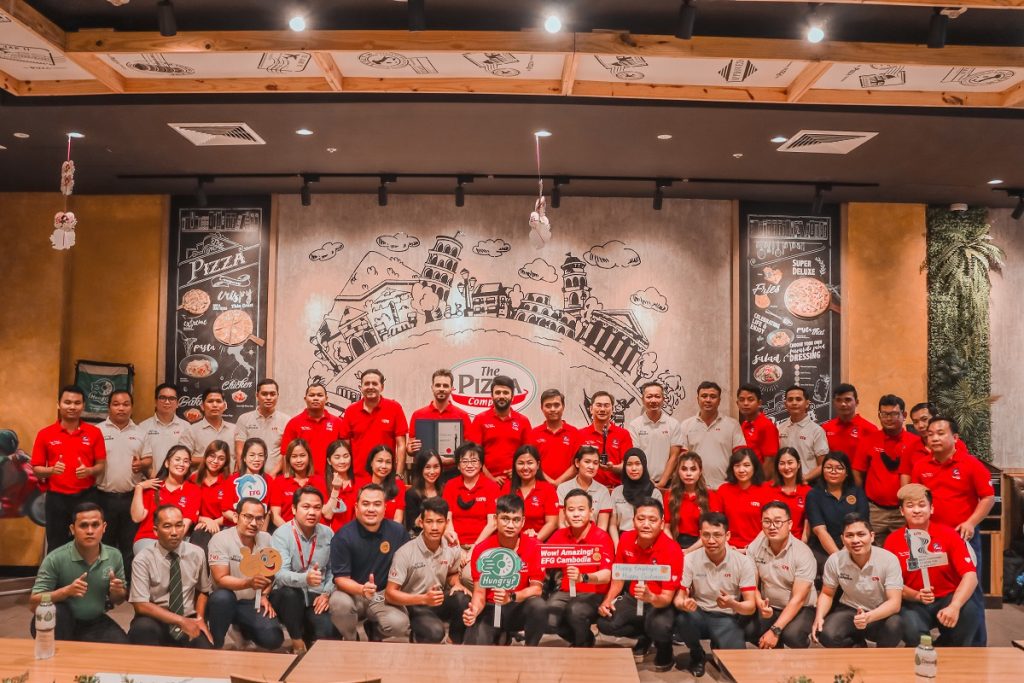 Phnom Penh, Cambodia – December 29th, 2022 – Express Food Group (EFG) Cambodia is delighted to announce that it has won the "Best Companies to Work for in Asia 2022" Award for the second year in a row.
The award recognizes EFG's best in class HR practices and highlights EFG's dedication in looking after its employees' well-being, creating a positive workplace culture with fantastic team collaboration, accompanied by high levels of employee engagement.
"This is a remarkable achievement and is the result of combined efforts from our management team in EFG Cambodia, and employees at all levels of our business, working together to deliver outstanding customer service with a relentless enthusiasm and commitment to constant improvement.  It is an honor to accept this award as the Best Companies to Work for 2022 in Asia (Cambodia)", said Martin Darby, Managing Director of EFG Group.
"Our employees are our priority. That is the reason EFG Cambodia introduced many best practice HR  policies, equitable compensation and benefits structures, learning and development programs, employee engagement initiatives, effective communication, supervisor care, and many other initiatives. We aim for ultimate employee satisfaction by providing the best opportunities enabling all our employees to realize their full potential", said Mr Veasna Kith, Head of HR.
"This Award is the result of our commitment towards all our employees from call centre agents to delivery drivers, to restaurant operators and support centre staff. Every day we ensure that our employees are happy to be working at EFG and want to stay with EFG" said Mr Sai Kiran Singanamala, General Manager Hungry, EFG's exclusive delivery and e-commerce business.
"I am proud of EFG and our employees. On behalf of EFG management team, I would like to say thank you  to all EFG employees for their high levels of  commitment and the great work that they do. EFG Cambodia would not be where it is today without the determination and dedication of all our employees – so this award is truly for everyone," stated Tep Virak, General Manager EFG Cambodia.
About EFG (Express Food Group)
Headquartered in Bangkok, Thailand, EFG Group employs over 1,300 people and has an operational presence in 3 countries – Cambodia, Myanmar and Laos. EFG is the partner of choice for leading food & beverage brands in Southeast Asia including Minor Food International & Food Passion Group – and for North American brands – International Dairy Queen, Krispy Kreme and Texas (Church's) Chicken where EFG is the franchisee for Laos. Founded in December 2020, Hungry? is an e-commerce platform that is wholly owned by EFG Holdings, offering mobile-app delivery services for EFG's brands and preferred business partners in Cambodia, Laos and Myanmar. This revolutionary new food and beverage app allows customers to mix and match products from multiple trusted international brands in a single order with guaranteed 30-minute delivery in hot and cold bags, and free of delivery charge. In 2021, EFG Cambodia was awarded Best Company to Work for in Asia by HR Asia.