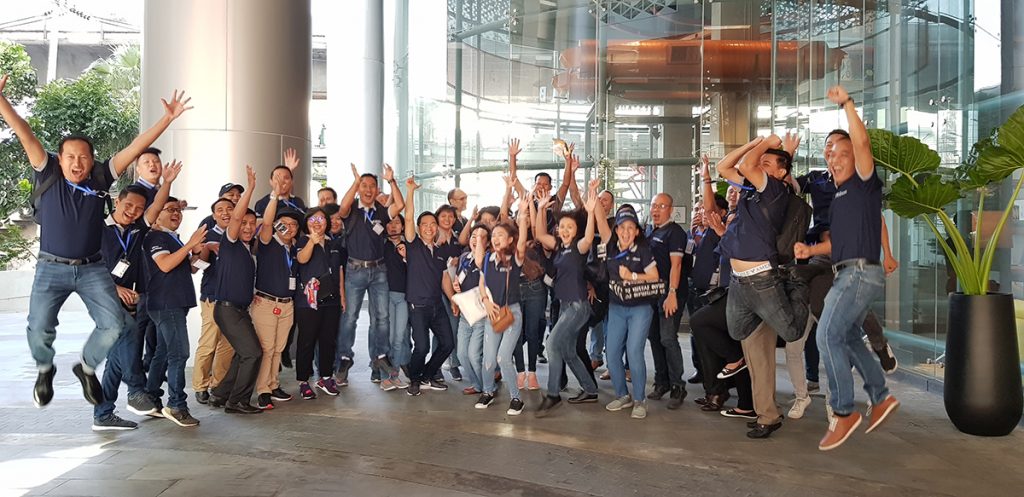 October 1st, 2019 Phnom Penh, Cambodia – EFG Cambodia, for the second time, won the prestigious "Minor Foods International Franchisee of the Year Award" at the Annual International Franchise Conference held in Bangkok, Thailand from 24th – 26th September 2019. EFG Cambodia was recognized by Minor Foods International Franchise as the top performer of their 10 The Pizza Company and Swensen's franchisee countries – which include Bahrain, Vietnam, Laos, Myanmar, Pakistan, UAE, Oman, Saudi Arabia and the Maldives – to bring home the top award for the second time.
Paul Kenny, CEO of Minor Food Group said "in choosing our Franchisee of the Year we are recognizing a franchisee who has proven to us a good partner, who drives results and embraces operations excellence, executes product innovation that drives 100% customer satisfaction. I am very delighted to say that the winner of the Franchisee of the Year for 2018 is EFG Cambodia".
Virak Tep, General Manager of EFG Cambodia, said he was "excited with this 2nd time award and expressed his sincere thanks to all the 1,300 team members, especially in operations and marketing plus the frontline teams in the stores and Call Center who everyday work very hard to deliver a smiling face to our customers". Virak went on to say "this Award is in recognition of your success and is well deserved. Thank you on behalf of all of the EFG Management Team".

EFG Cambodia last won the "Minor Foods International Franchisee of the Year Award" in 2016.