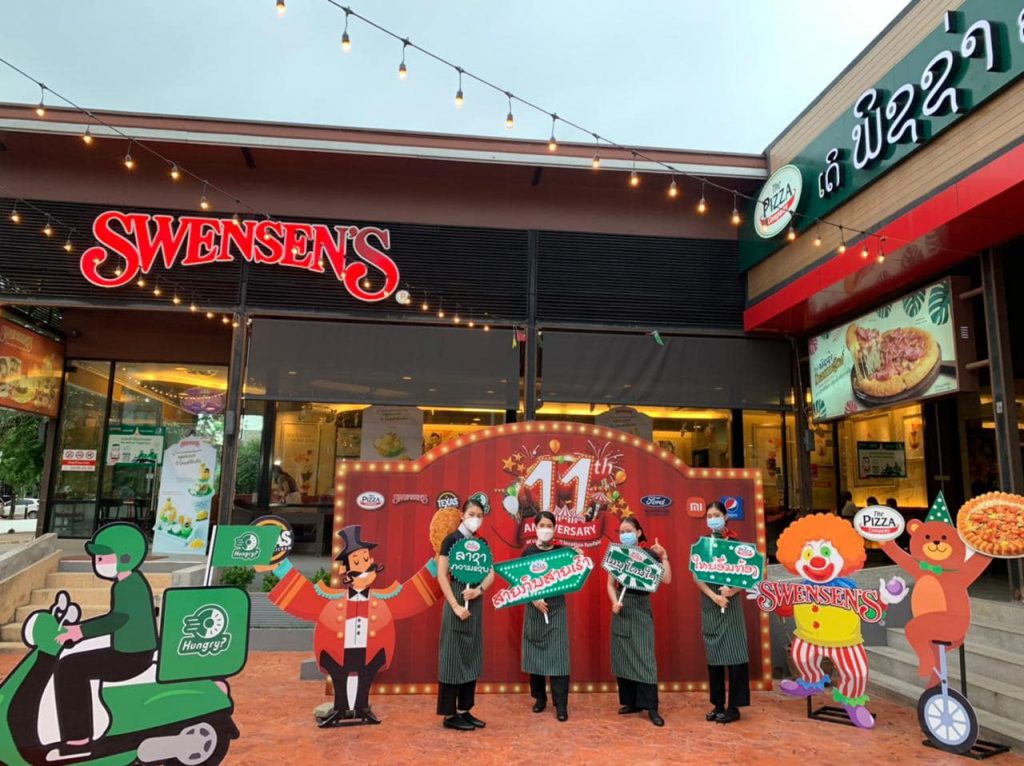 Vientiane, August 9th, 2021 – EFG Lao have launched the Carnival to celebrate their 11th Cultural Hall Anniversary.
This consumer promotion, packed with fanfare, colourful branding and in store and online activities, runs from August 9th to September 3rd across The Pizza Company, Swensen's, Texas Chicken and HungryApp. The EFG Carnival kicked off in grand style at EFG's flagship stores in Vientiane's trendy Cultural Hall shopping and dining complex.
For every 100,000LAK (USD10) spend, a customer receives one entry ticket to play in the weekly lucky draw as well as one entry in the Big Prize Lucky Draw. The Big Prize Lucky Draw will be held on Facebook Live on September 3rd from 6-7pm.
Marketing collateral supporting this promotion is running on the EFG brands' Facebook pages and instore.
The first three weekly lucky draw prizes consist of an EFG gift voucher, 2,000,0000 LAK and a Ford premium gift. The fourth week lucky draw prizes are an EFG gift voucher, 2000,000LAK, a Xiaomi Mi10 cellphone, and a Xiaomi Air Purifier.
Prizes have been proudly donated by Lao Ford City, Pepsi Lao and Xiaomi.