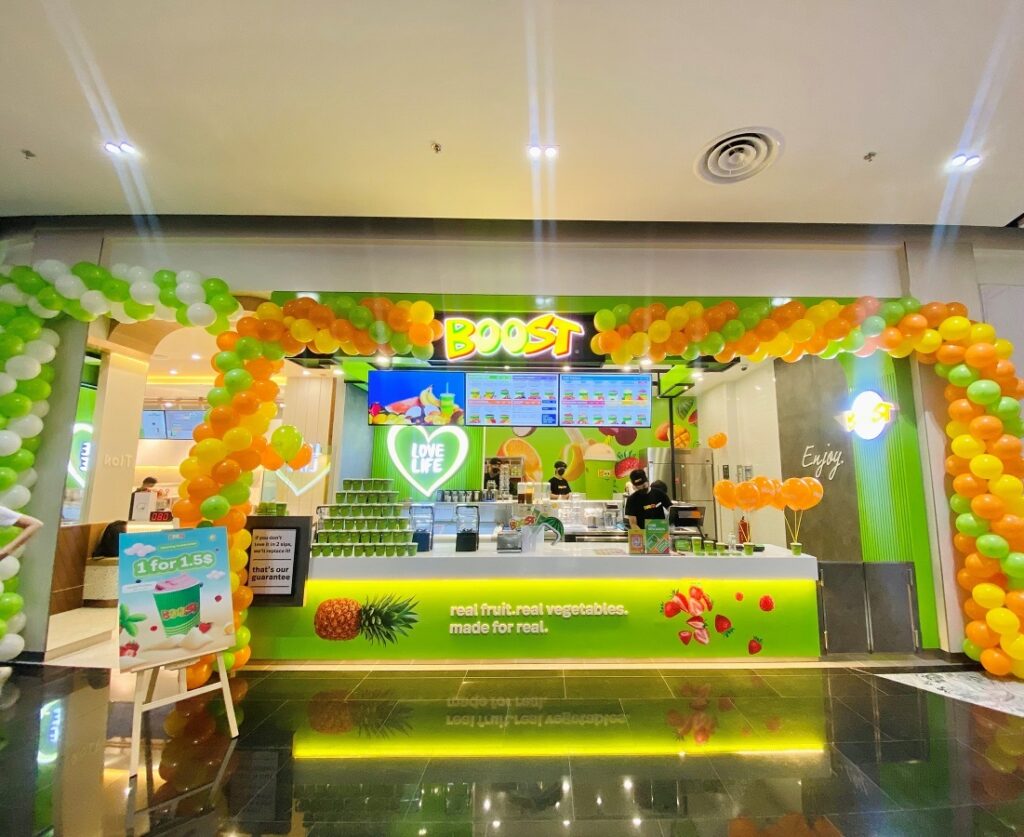 Phnom Penh, Cambodia 29th June 2023 – Boost Juice, the world's leading healthy food and juice bar, is proud to announce the opening of its newest location at Lucky Pavilion Mall. The store is located on the ground floor of the mall. This is the 7th store opening in Cambodia.
To celebrate the grand opening, Boost Juice has offered a special one-day promotion of $1.50 for one Medium Size of All Berry Bang smoothie.
Boost Juice has quickly expanding & offering a wide variety of smoothies, juices and crushes. We committed to keep our products fresh, high-quality ingredients, and guarantee everyone will love it in 2 sips.
The next Boost Juice store is opening soon at Expressway PP-SHV in this month, stay tuned!
Visit our social media channels for more: