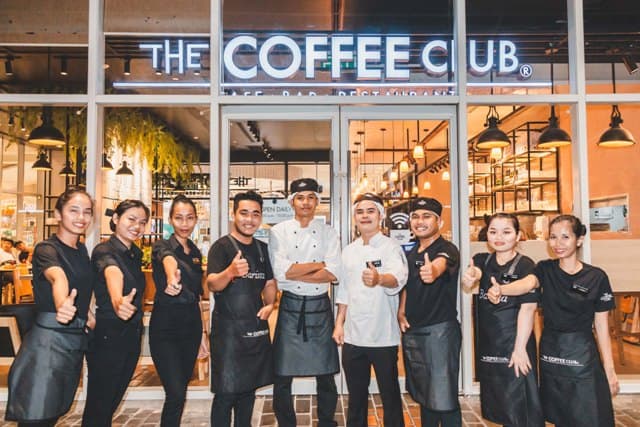 October 18th, 2019 Phnom Penh – After a little over a month of operations, The Coffee Club's performance in Phnom Penh is showing solid numbers with sales more than 10% over target. Attracting a mixed local and international crowd, the restaurant is building a strong reputation thanks to its signature dishes like the Big Breakfast or quinoa salad and innovative drinks like the popular nitro cold brew range.
The brand team is actively preparing the opening of its second store in Phnom Penh which will be located street Pasteur, in the heart of the capital. While the new store members are being recruited, chef Kimlay and barista trainer Kimheang are actively and enthusiastically developing the upcoming Halloween product range, using innovation skills and culinary talents to come up with what fun and mouth-watering ideas which you will be able to discover in the next newsletter!
In Siem Reap, The Coffee Club represents EMCAT's second highest sales performance and ranks No. 1 in profitability despite a drop of passengers of over 22% vs last year. No doubt, next year we will see more stores coming up to continue building the TCC success stories.