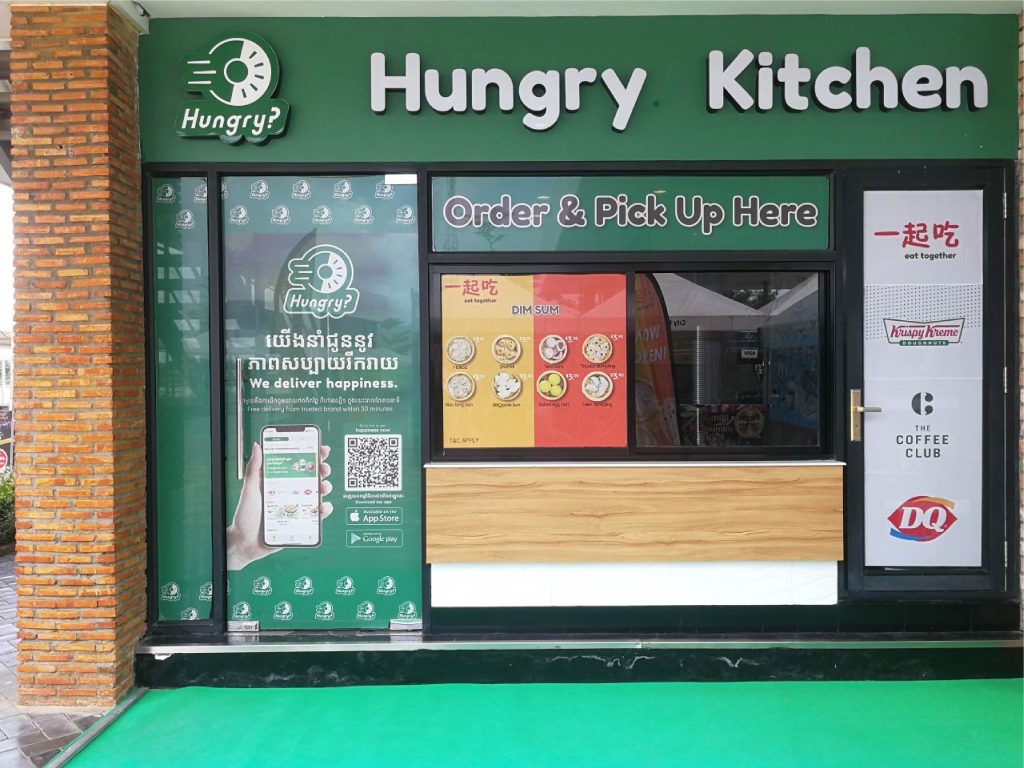 Phnom Penh, 10th September, 2021 – HungryApp opened its second Hungry Kitchen at the World Bridge Arena in Phnom Penh.
The first Hungry Kitchen, opened in July at Mao Tse Tong, boasts an expertly functional kitchen kitted out with commercial grade appliances and a consolidation center for Smart Sets (offering virtual brands like Eat Together and the core menu of EFG brands).
While the World Bridge Arena is mainly a consolidation center offering EFG brands core menus in addition to select items from Eat Together, the virtual brand.
With the opening of a second branch, Hungry Kitchen has widened its delivery zone, reaching out to even more customers for their Eat Together brand. Customers can avail themselves of the delivery or pick-up option using the HungryApp, in addition to the pick-up window and curbside pick-up options for the walk-in customers directly at the store!