Phnom Penh, June , 2022 – EFG (Express Food Group) Co. Ltd. has officially unveiled today a brand new and bigger call center located at the 2nd Floor of The Pizza Company Choam Chao, along Russian Blvd., Phnom Pehn, Cambodia. At 200 square foot, this new facility will double EFG's customer service capabilities and provides a more vibrant office space for its staff, effectively boosting both its customer and employee experiences as it expands its operations serving phone, online and mobile app delivery ordering.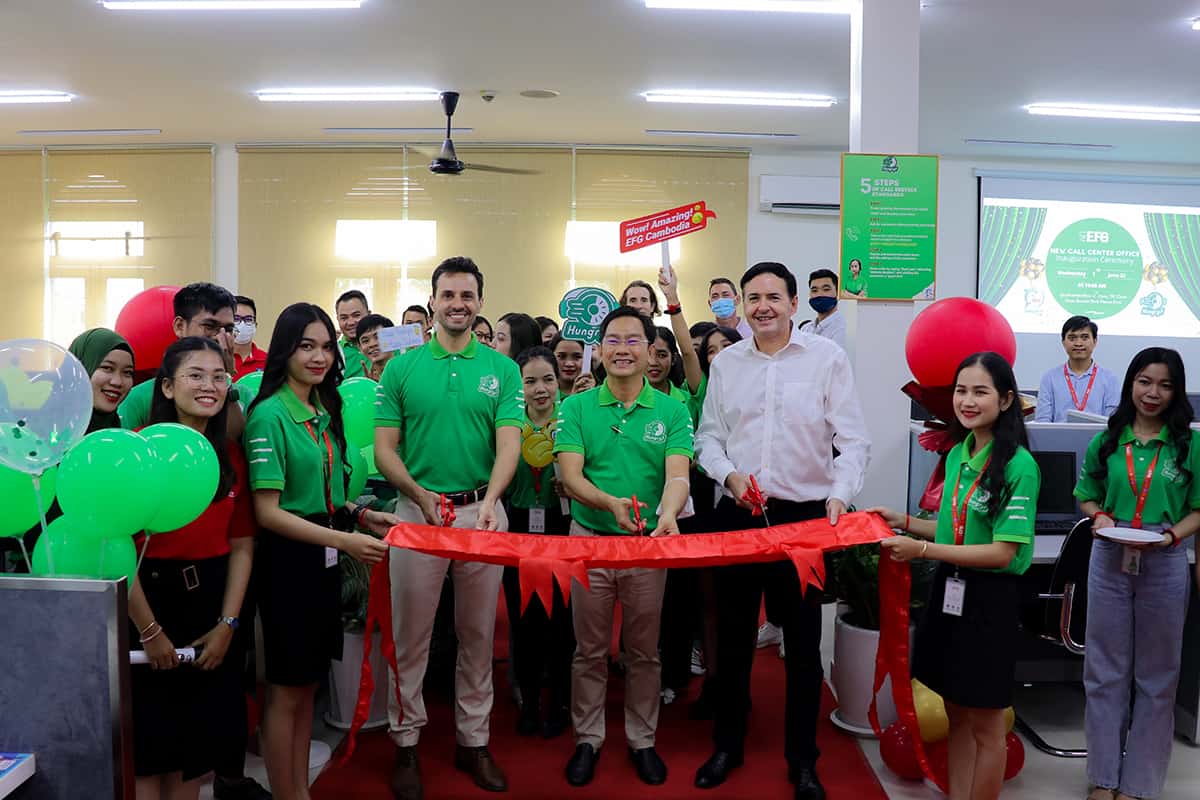 Open daily from 8am to 11pm, 7 days a week, the new call center boasts a spacious modern design which includes meetings rooms, whiteboards, a kitchen pantry, a playroom where staff can recharge and a seating capacity of 50 while providing employees the tools and trainings they need to deliver top-notch customer service. Commenting on this, Martin Darby, Managing Director of EFG Group said, "Our employees are our most important asset and in order to provide the best customer service to our customers, it is only right and proper that we provide our call centre team with a working environment that caters to their needs and truly supports their professional development and growth."
Named as the "Best Employee to Work for in Asia in 2021" by HR Asia, this new call center demonstrates EFG's commitment to provide the best employee experience while integrating the Dolphin Program across all its functions. Dolphin is EFG's internal employee management program that looks after its employee welfare and wellbeing.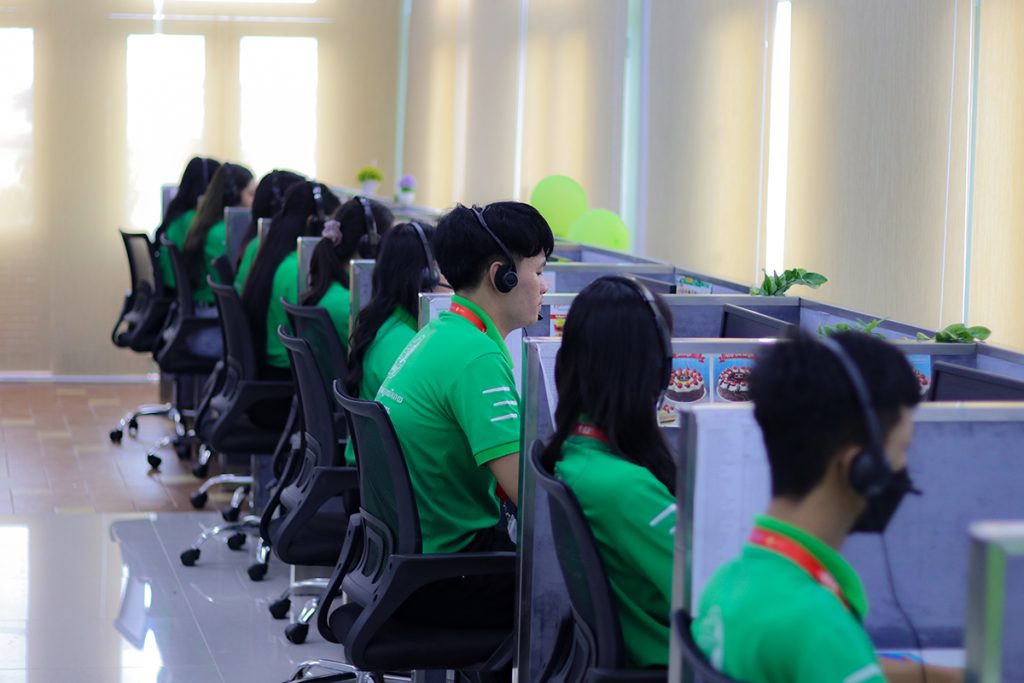 About EFG (Express Food Group)
Headquartered in Bangkok, Thailand, EFG Group employs over 1,300 people and has an operational presence in 3 countries – Cambodia, Myanmar and Laos. EFG is the partner of choice for leading food & beverage brands in Southeast Asia including Minor Food International & Food Passion Group – and for North American brands – International Dairy Queen, Krispy Kreme and Texas (Church's) Chicken where EFG is the franchisee for Laos. In 2020/21 EFG launched her own brands Hungry? (get.hungryapp.asia) an ecommerce delivery business and Eat Together 一起吃 a Chinese virtual brand serviced by a cloud kitchen. In 2021, EFG Cambodia was awarded Best Company to Work for in Asia by HR Asia.