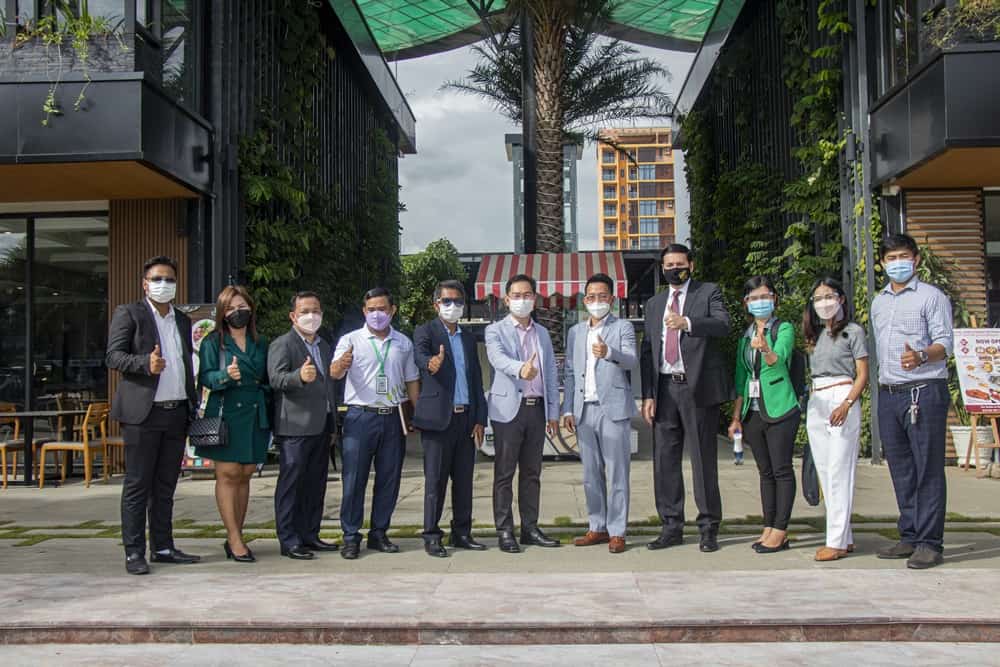 Phnom Penh, November 16th, 2021 – EFG signed a lease agreement with Mean Property Management for opening three EFG brands at the soon to be built Green Community Mall. Dairy Queen, Krispy Kreme Cambodia, and The Pizza Company stores will soon be open at The Green Mall Community.
"EFG is looking forward to grow together with the Community Mall and we will design stores with a fresh layout to offer a different experience to our loyal customer base." Shared Virak Tep, General Manager EFG-Cambodia.
"The important thing of this potential location is, we can operate with the Drive-through service which is the first ever in the Cambodia that no one has done yet and this is part of our commitment to keep our customers happy," added Martin, Managing Director , EFG Holding.