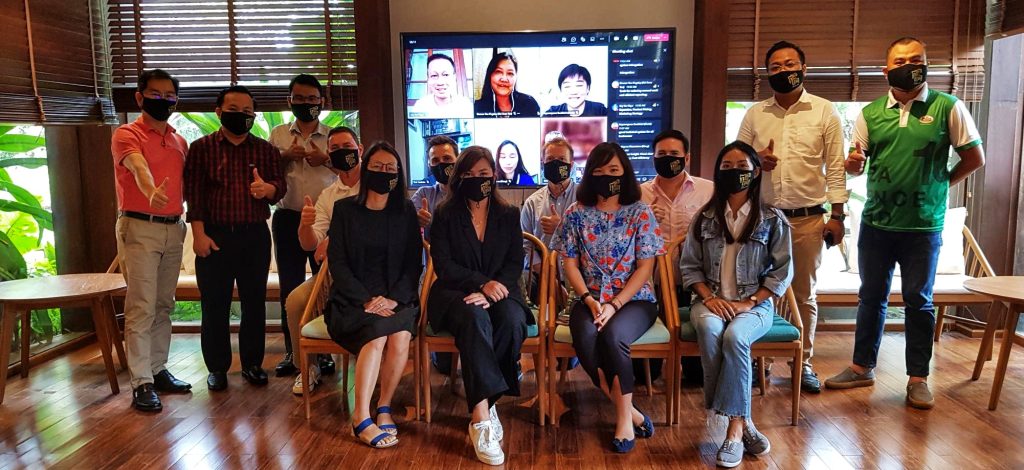 Phnom Penh, October 20th, 2021 – The EFG leadership team convened for the annual Senior Management Workshop held from October 20th to 22nd at the FCC Angkor by Avani, Siem Reap province from October 20th – 22nd. Thirteen managers based in Cambodia joined in person with six managers attending online through MS Teams.
The Annual Workshop centered around a critical evaluation of 2021 performance and 2022 planning with a commitment to achieve EFG's long-term vision together. Topics covered in review were the smart phone audit at site, led by Martin Darby Managing Director of EFG Holding and Palms Food international Pte Ltd; a critical finance discussion led by Erwan Soubelet, CFO RMAC and an impressive review session of 2021 performance and implementation of store standards led by Ray Naputo, Quality Assurance Manager.
In concluding the workshop, participants drafted a joint resolution to drive performance for the coming year which states, "We are a team of people that exceeds the budget in a long term vision by collaboration to create an environment of trust, and to being open to new ideas with the winning mindset and always working in a fun, happy and friendly manner".