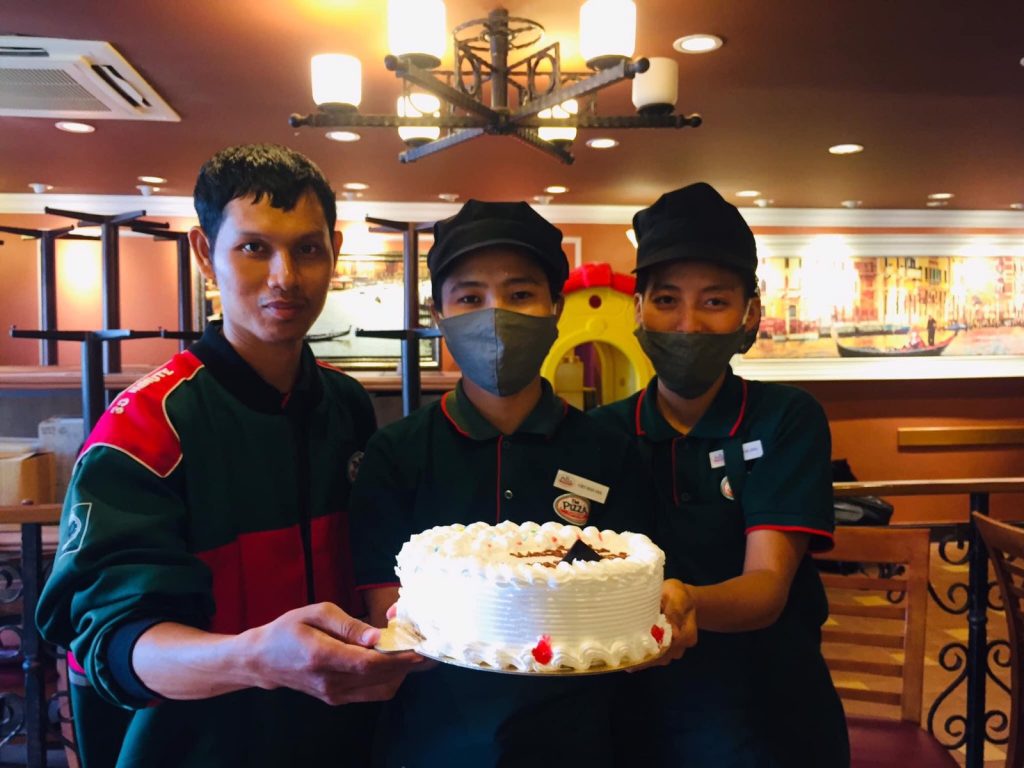 Yangon, July 17th, 2020 – EFG Myanmar organized a special birthday celebration for their employees with birthdays in July.
The celebrations were held at The Pizza company Dagon Centre, Yangon and The Pizza Company in Mingalar, Mandalay. All in all there were 27 EFG staff who celebrate their birthdays in July , 22 from Yangon and 5 from Mandalay.
Each member of staff received a birthday card and special gift from Peter Jones, General Manager EFG Myanmar. Swensen's staff received TPC vouchers as their special birthday gift, whilst the SW staff received TPC gift vouchers.