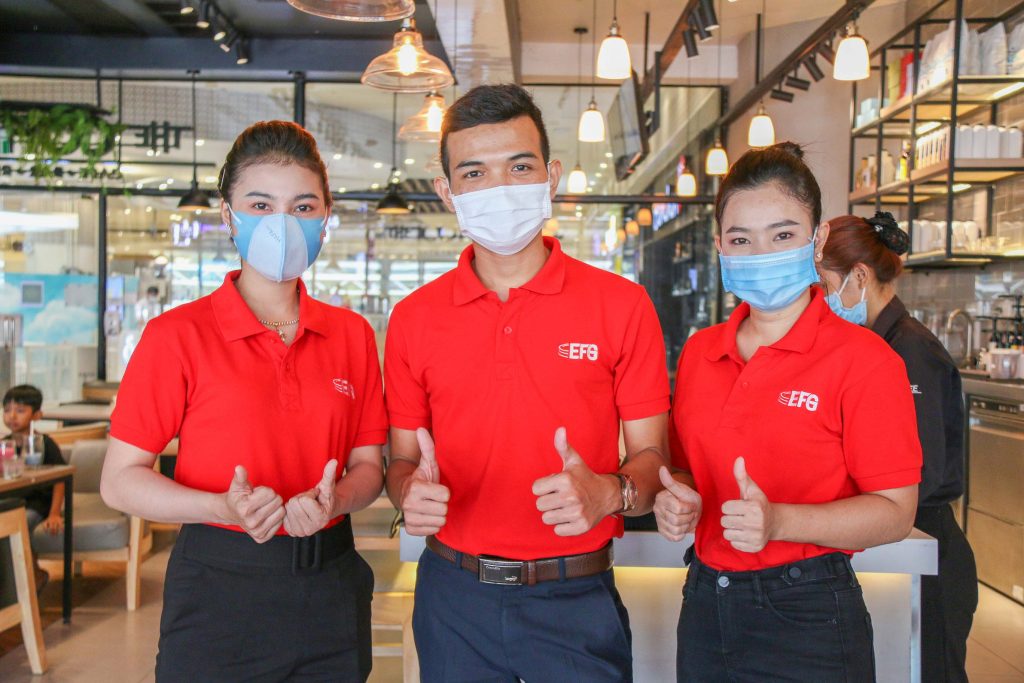 Phnom Penh, May 1st, 2020– Forty-five EFG managers participated in the annual EFG Day on International Labour Day, traditionally swapping their office desk and chair to join restaurant staff working in 25 participating stores across all six EFG brands.
It is the 7th EFG Day and managers and office staff are encouraged to spend the day in the frontline and to experience a day in the life of operational team members. Visiting EFG team members follow the same shifts as operations staff and get a hands on experience in roles such as waitering, preparing meals, store management and working as the cashier.
EFG day is an opportunity for all employees of all walks of life and levels of employment to get together, to connect and foster synergy among one another. It provides a platform for team building and idea sharing.