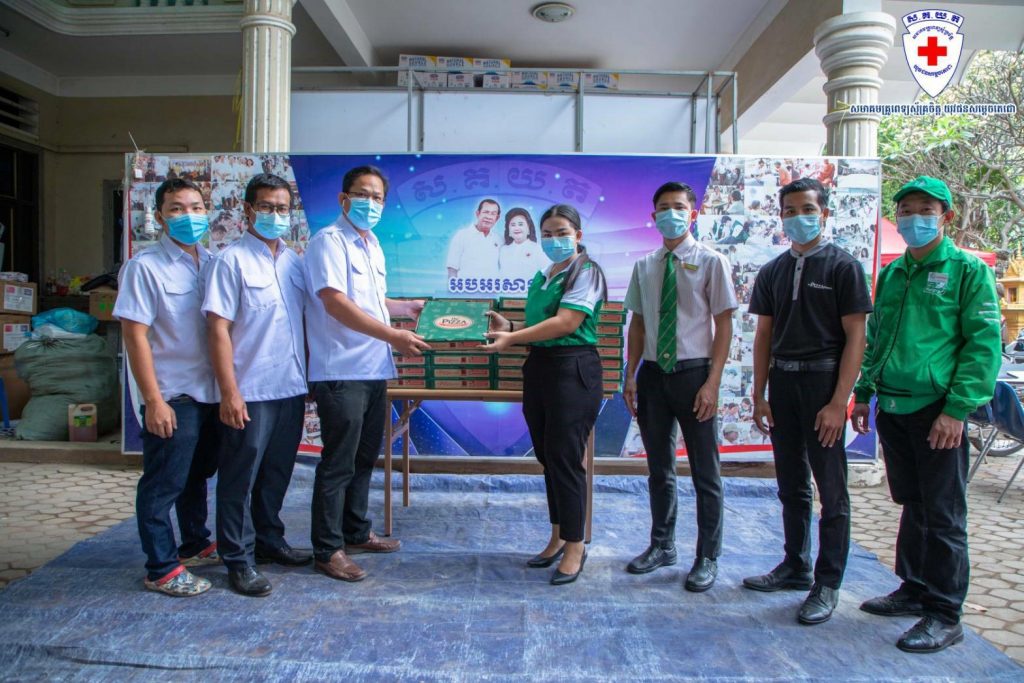 Phnom Penh, March 3rd, 2021 – Due to the recent COVID-19 out break in February leaving a destructive tale of infections. Health workers and doctors volunteering with Samdech Techo Volunteer Youth Doctor Association (TYDA) are working hard to fight the deadly infection. TYDA is a medical relief NGO in Cambodia responsible for actively vaccinating Cambodians with COVID vaccinations.
To honor the special contributions of these medical practitioners, The Pizza Company, Krispy Kreme and Dairy Queen sponsored 50 boxes of pizza, 240 doughnuts and 200 hotdogs to show EFG's gratitude to these unsung heroes.
Vichika Bunna, Head of Brand Krispy Kreme, Rey Elardo Naputo, EFG Group Quality Assurance Manager, Krispy Kreme stores managers from 6 stores and Vetyea Men, Head of Dairy Queen Cambodia, Mao Chhaya, DQ senior marketing executive, Heng Bunheang, DQ Area Coach and 11 store managers from Dairy Queen handed over the donations to Thay Mengkry, representative from TYDA.