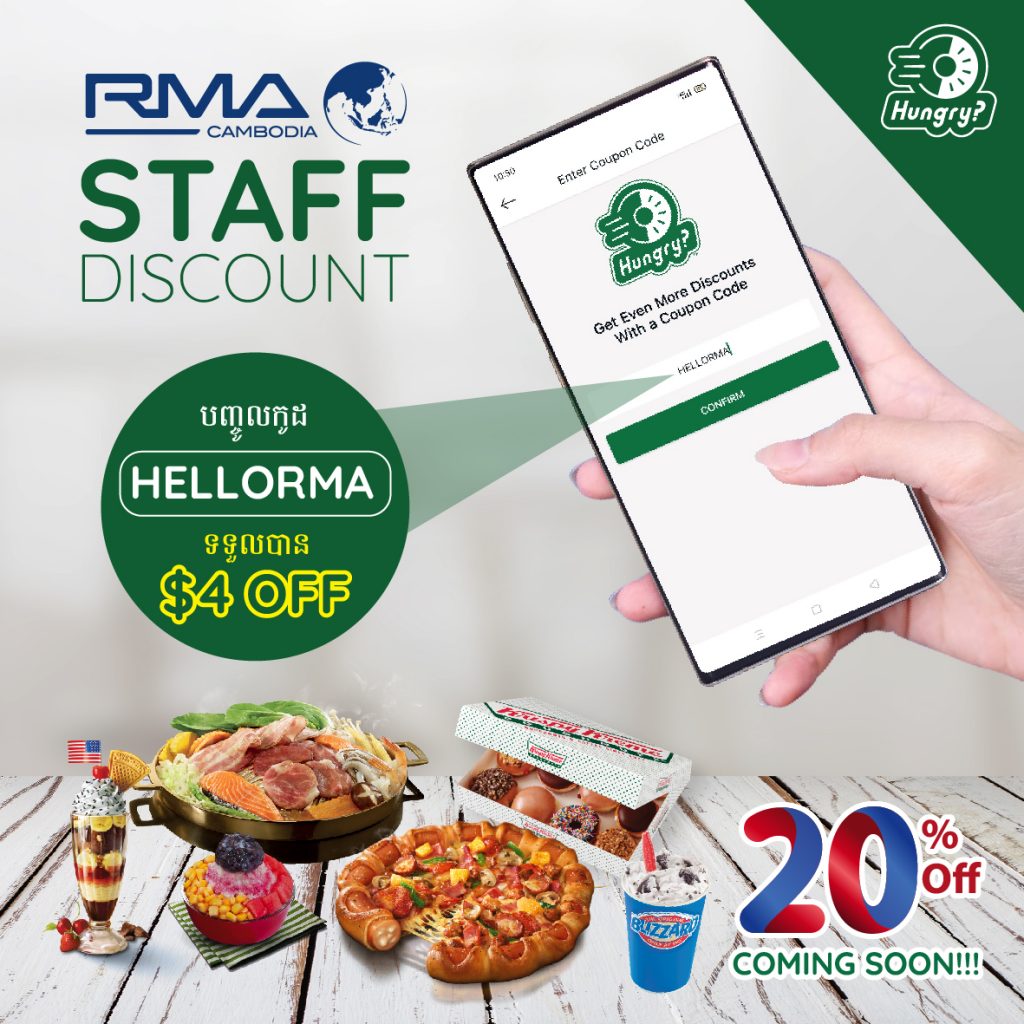 Phnom Penh, September 18th, 2020 – Congratulations to EFG Cambodia on the launch of their first ever food delivery app – HungryApp™. Pending a
grand launch this app is now available on Android system and on iOS.
Following the soft launch, the offer is available to all RMA Company Employees based in Cambodia, employees will be able to enjoy a special employee discount on orders made through the HungryApp™.