Phnom Penh, May 16th, 2022 – EFG Cambodia has gifted all of its office and store employees with a specially designed backpack as part of its employee Dolphin Program. This initiative aims to express gratitude and appreciation to all of its employees as everyone returns to office after 2 years of remote work for many due to restrictions brought by Covid 19 outbreak.
Spearheaded by its senior management team and line managers, EFG has delivered a total of 1200 backpacks to its employees across Cambodia, to the delight of its staff. We have decided to choose backpacks imprinted with the Dolphin Program logo and signature tagline "Happy Employees, Happy Customers" because we believe that it would bring a sense of team spirit as #OneEFG, aside from keeping their personal belongings safely" said Leapphea Chao, EFG's Dolphin program manager.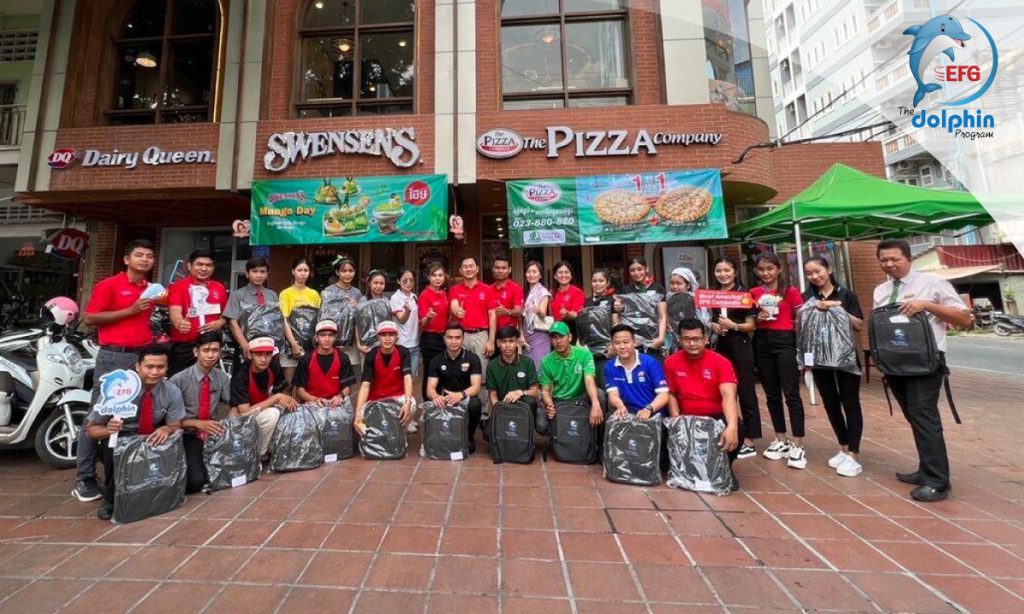 Moreover, Mr. Tep Virak, General Manager of EFG Cambodia commented, "It has been 2 years already since we have last celebrated an annual party due to Covid-19 interruption. However, we hope that we can make it happen next year. To express our sincere appreciation and encouragement to all employees, EFG management team thru its Dolphin program has decided to gift each of employee with a limited edition backpack as a token of gratitude for their hard work and job well done."
The Dolphin Program is EFG's banner employee engagement program responsible for taking care of its employee's welfare and wellbeing through training programs, employee events and workshops.