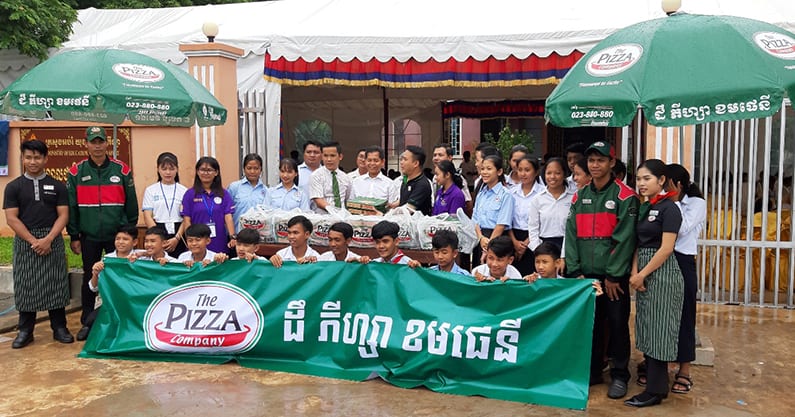 September 21st, 2019 Phnom Penh – The Pizza Company of EFG Cambodia made sure organizers and thousands of youths that joined Cambodian Entrepreneurship Day (CED) were satiated with pizza, sponsoring the event for a 2nd year in a row.
 CED hit six cities this year – Phnom Penh, Siem Reap, Battambang, Poipet, Kampong Cham, and Sihanoukville – and was organized by the International Labour Organization, the Ministry of Education, Youth and Sports along with Minor International's support.
The Pizza Company offered pizza to event participants and organizers in all six cities. For many participants, this was their first chance trying our product.
 With an exciting history behind it, including a Guinness-record-breaking event for the world's largest business seminar, CED is aims to introduce youths across Cambodia to business and entrepreneurship concepts.
 The Pizza Company looks forward to serving CED again next year.