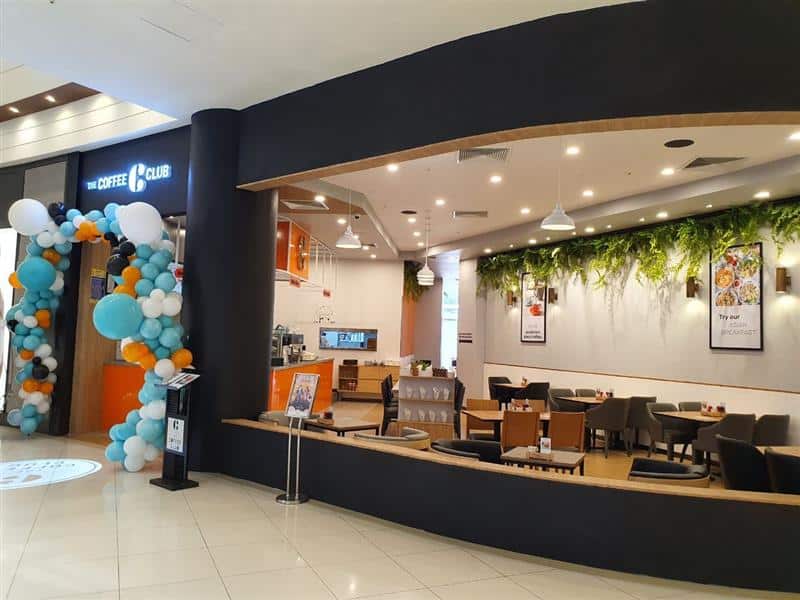 Phenom Penh, July 26th, 2021 – EFG Cambodia, the local franchisee for the iconic Australian brand – The Coffee Club™ has announced the launch of a new logo, colour scheme, products, service style and store design for their popular café and restaurant brand. The store will reopen with new branding at Aeon Mall Phnom Penh, Samdach Sotheasros Boulevard, Phnom Penh.
From the very beginning The Coffee Club was founded on family, friends and customers' needs. The founding idea was to create a place that was more than just somewhere for people to meet for coffee; it would be more casual, comfortable yet sophisticated, stylish yet affordable.
This brand-new TCC store at Aeon Mall branch will serve a wide variety of Australian and local breakfast, brunch, lunch, dinner, snacks and on the go snack offerings catering to all types of customers. The Coffee Club's blend of coffee has been sustainably sourced through direct relationships with coffee New Branding for The Coffee Club at Aeon Mall Phnom Penh farmers. A blend of high quality arabica and robusta beans, specialty roasted to exacting standards ensuring the highest quality coffee from bean to cup.
The Coffee Club aims to become the world's most loved and relevant café chain. Bringing the iconic café culture that Aussies know and love to other countries around the world. The brand wants customers all over the world to "find their happy place" with The Coffee Club.