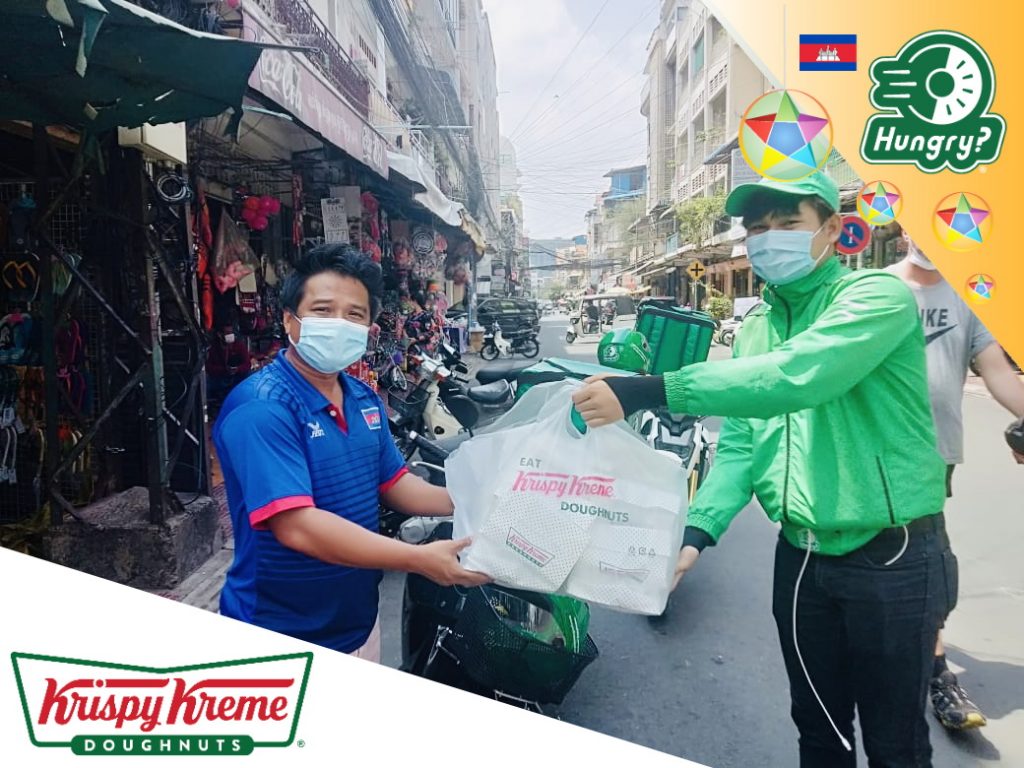 While Cambodia is in the midst of a COVID-19 wave, Phnom Penh's cyclo taxi drivers, already hit hard by the lack of tourism, are coming under even more pressure as far fewer locals take the streets and the nightly curfew further reduces their operating hours.
HungryApp and Krispy Kreme Cambodia decided to get together to run a donation drive to lend a helping hand. They
collected donations of basic food items as well as as toiletry kits and delivered these by Hungry App delivery to cyclo taxi drivers around the city.
In the spirit of Khmere New Year, the food and parcels were handed out in a one day blitz together with a selection of
freshly baked Krispy Kreme donuts as an added treat.