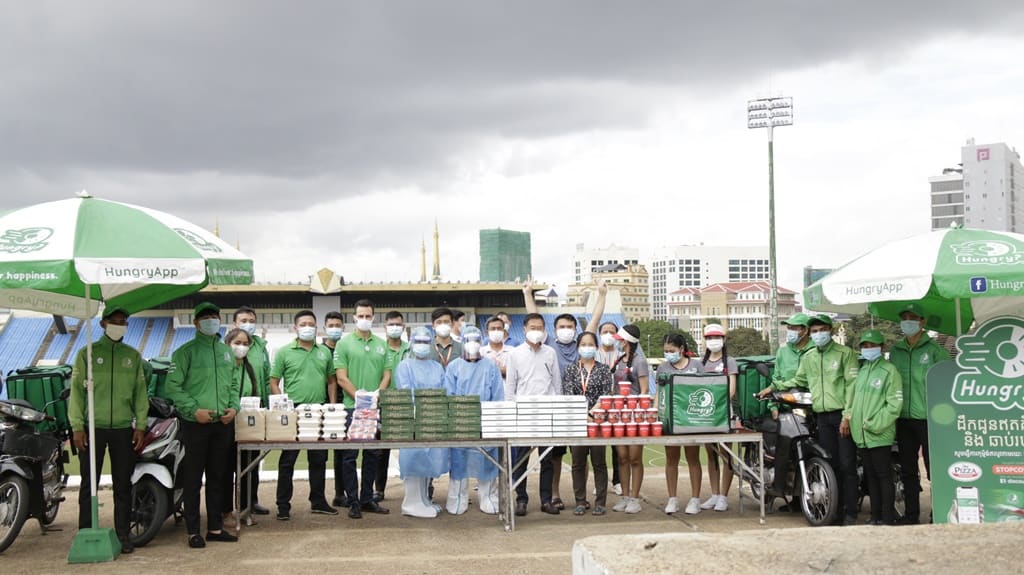 Phnom Penh, October 15th, 2021 – EFG Cambodia's food brands all joined Hungry App to commemorate World Food Day by delivering happiness and delicious meals to the medical practitioners stationed at Phnom Penh's Olympia Stadium, a temporary Covid Care Facility.
Led by Dr. Soun Samith, Head of the Center, and his management team, the center has treated thousands of Covid patients during the pandemic.
Hungry App went to work promptly and in no time delivered a combination of food orders from The Pizza Company, Krispy Kreme, Swensen's, Eat Together and The Coffee Club to Olympia Stadium.