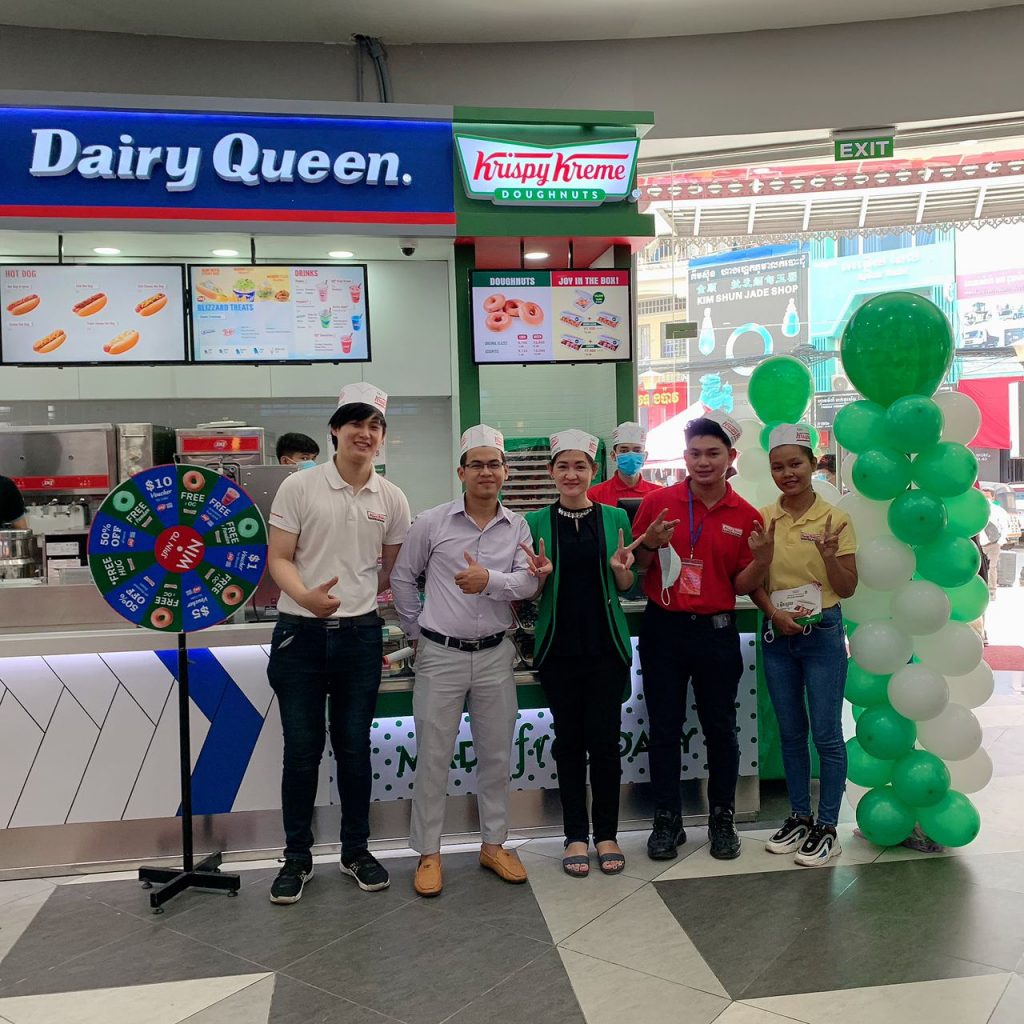 Phnom Penh, August 16, 2020 – Dairy Queen and Krispy Kreme are proud to open its second joint store at Sorya Mall. Strategically located near one of Cambodia's Landmarks – Central Market – the store is on the ground floor of the mall.
On the launch day, customers participated to acitvities such as Spin the Wheel whereby they would unlocked chances to win certain prizes offered by the Brands. The event was also celebrated with mascot appearance of the iconic Dairy Queen curl cone where friends and family were able to pose for photos. Coupled with the excitement, the launch event included opening promotions whereby customers could choose from a buy 1 get 1 free or a joint combo set with one Dairy queen drink with one original taste of Krispy Kreme.
The team is looking forward to welcoming more customers to the exciting taste and flavours offered by Dairy Queen and Krispy Kreme. It is a key milestone for EFG Cambodia to successfully open two new franchised stores, all within one month of construction.